Historical fiction sheds light on life during an earlier time.  Generally, we think of historical fiction as a novel set at least 25 years in the past.  Historical fiction that is about a real person is called biographical fiction. Some favorite historical fiction authors are Jennifer Chiaverini, Patrick O'Brian, Marie Benedict and Philippa Gregory.  Click on the titles below to check availability and request.
Discovery, Adventure & Exploration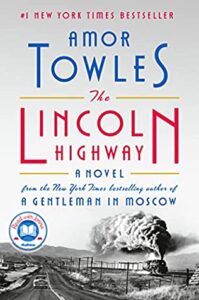 The Lincoln Highway  by Amor Towles (2021)
In June of 1954, 18-year-old Emmett Watson, released after serving 15 months for involuntary manslaughter, discovers that two friends from the work farm have hidden themselves in the trunk of the warden's car and have hatched a different plan for Emmett's future.
Great Circle by Maggie Shipstead (2021)
A century after daredevil female aviator Marian Graves's disappearance in Antarctica, actress Hadley Baxter is cast to play her and immerses herself in the role as their fates — and their dreams — become intertwined.
The Great Depression
The Four Winds by Kristin Hannah (2021)
A Depression-era woman confronts a wrenching choice between fighting for the Dust Bowl-ravaged land she loves in Texas or pursuing an uncertain future in California.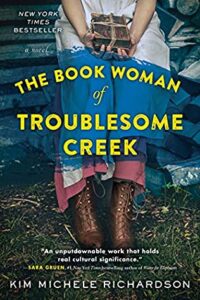 The Book Woman of Troublesome Creek by Kim Michele Richardson (2019)
A last-of-her-kind outcast and member of the Pack Horse Library Project braves the hardships of Kentucky's Great Depression and hostile community discrimination to bring the near-magical perspectives of books to her neighbor.
World War I Era
Summer Before the War by Helene Simonson (2015)
Arriving in the village of Rye, England, in 1914, Beatrice Nash, a young woman of good family, becomes the first female teacher of Latin at the local school and falls in love with her sponsor's nephew.
Band of Sisters by Lauren Willig (2021)
Eschewed by her wealthy Smith College classmates, a former scholarship student reluctantly volunteers to join a group of graduates who travel to Europe to help World War I French civilians before finding herself surrounded by desperate families in villages decimated by German bombs
World War II Era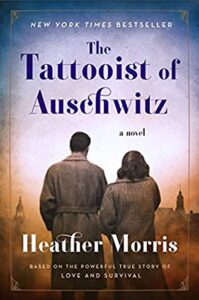 Lilac Girls by Martha Kelly (2016)
In 1939 the lives of three women, Caroline from New York, Kasia from Poland, and Dr. Herta Oberheuser, are set to collide when Kasia is sent to Ravensbrück, the notorious Nazi concentration camp for women. Their stories cross continents as Caroline and Kasia strive to bring justice to those whom history has forgotten.
The Tattooist of Auschwitz by Heather Morris (2018)
An international best-seller based on the true story of an Auschwitz-Birkenau survivor traces the experiences of a Jewish Slovakian who uses his position as a concentration-camp tattooist to secure food for his fellow prisoners.
Other Wartime Eras
Master and Commander by Patrick O'Brian, Jack Aubrey and Stephen Maturin novel #1 (1970)
Establishes the friendship between Captain Aubrey, R.N., and Stephen Maturin, ship's surgeon and intelligence agent, against the backdrop of the Napoleonic wars.
Gods and Generals by Jeff Shaara, Civil War Trilogy #1 (1996)
A richly detailed, dramatic account of the American Civil War. These award-winning, character-driven novels accurately portray the thoughts and feelings of the war's great military leaders while describing the individual battles and shedding light on the beliefs that shaped the nation.
Diverse Historical Fiction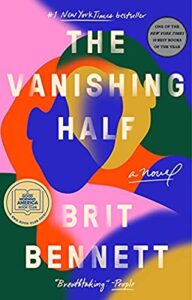 The Vanishing Half by Brit Bennett (2020)
Twin sisters, inseparable as children, ultimately choose to live in two very different worlds, one black and one white.
The Night Watchman by Louise Erdrich (2020)
A historical novel based on the life of the author's grandfather traces the experiences of a Chippewa Council night watchman in mid-19th-century rural North Dakota who fights Congress to enforce Native American treaty rights.
Family Sagas
The Many Daughters of Afong May by Jamie Ford (2022)
Fictional, multigenerational account of the women in a Chinese American family. Each chapter is dedicated to one of the seven Moys, from Afong Moy (the first Chinese woman to arrive in the U.S., in 1834), to Dorothy Moy in 2045 and Annabel Moy in 2086. Shared familial trauma is the women's heirloom, proving the basis of the book —that trauma can be inherited and transmitted.
Fall of Giants by Ken Follett, Century Trilogy #1 (2010)
Follows the fates of five interrelated families–American, German, Russian, English, and Welsh–as they move through the dramas of the First World War, the Russian Revolution, and the struggle for women's suffrage.
Women in Historical Fiction
The Boston Girl  by Anita Diamant (2014)
Recounting the story of her life to her granddaughter, octogenarian Addie describes how she was raised in early-twentieth-century America by Jewish immigrant parents in a teeming multicultural neighborhood.
Tidelands by Philippa Gregory, Fairmile novel #1 (2019)
During England's 17th century civil war, Alinor, a woman without a husband and skilled with herbs, helps a young man on the run and unwittingly brings disaster into the heart of her life.
Biographical Fiction
Doc by Mary Doria Russell (2011)
After the burned body of mixed-blood boy Johnnie Sanders is discovered in 1878 Dodge City, Kansas, part-time policeman Wyatt Earp enlists the help of his professional-gambler friend Doc Holliday, in a novel that also features Doc's girlfriend, the Hungarian prostitute Kate Katarina Harony.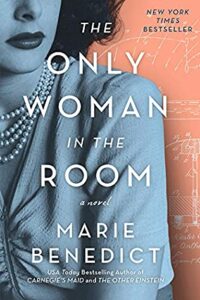 The Only Woman in the Room by Marie Benedict (2019)
A beautiful woman escapes her Austrian arms-dealer husband to become Hollywood legend Hedy Lamarr while hiding a secret double life as a Jewish scientist and sharing vital information about the Third Reich.
Wolf Hall by Hilary Mantel, first in the trilogy (2009)
Assuming the power recently lost by the disgraced Cardinal Wolsey, Thomas Cromwell counsels a mercurial Henry VIII on the latter's efforts to marry Anne Boleyn against the wishes of Rome and many of his people, a successful endeavor that comes with a dangerous price.
Mrs. Lincoln's Dressmaker  by Jennifer Chiaverini (2013)
Chosen as the personal modiste for Mary Todd Lincoln, freedwoman Elizabeth Keckley is drawn into the intimate life of the Lincoln family as she supports Mary in the loss of her husband from the assassination that stunned the nation and the world.
If you need more reading recommendations, call us at 725-5242 or email helpdesk@curtislibrary.com.