A growing collection of online resources to help families keep reading and learning.
Audiobooks & eBooks
Webcasts with Authors, Illustrators, etc.
Talking with Children about COVID-19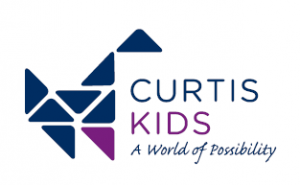 ---
Audiobooks & eBooks
Audible Stories
Audible is offering lots of books for free listening, from classics like Winnie-the-Pooh to newer titles like the Mystwick School of Musicraft. There's even a Minecraft Adventure. Stories are available in English, French, German, Italian, Spanish, and Japanese. Stream on a desktop, laptop, phone, or tablet. [https://stories.audible.com/]
cloudLibrary
The library building is closed, but you can still use your library card to download audiobooks and ebooks. New titles continue to be added throughout the library closure. You may borrow up to three books at a time and place holds on books that are currently checked out. Need a library card? You may apply for one online. [http://curtislibrary.com/cloudlibrary-ebooks-audiobooks/]
2020-21 Maine Student Book Award Nominees
Teachers and librarians nominate the books. 4th – 8th graders read, then vote for their favorite story. The 2020-21 nominees below are available to download through the cloudLibrary. Many are available as ebooks and audiobooks. [https://curtislibrary.com/get-a-jump-on-the-2020-21-maine-student-book-award-nominees/]
19 Webcomics to Keep Kids and Teens Engaged
Looking for ways to keep your comics-loving kids and teens occupied? These free webcomics promise to eat up hours of time. [https://www.slj.com/?detailStory=webcomics-teens-tweens-free-middle-grade-YA]
TumbleBooks
Animated talking picture books and read-along chapter books, in English, French, and Spanish. Online eBooks including classics, graphic novels, and non-fiction are also available. Stream online, no downloading needed. ***Access to TumbleBooks is provided by the Portland Public Library. Cumberland and York County residents are eligible for free Portland Public Library cards, which can be obtained at Curtis Library. Please call the library for details on how to get a Portland Public Library Card. (207-725-5242)***
Learning Languages
Duolingo
Uncluttered instruction on in many languages, from Spanish to Hawaiian. (The fictional language of Klingon is also offered.) Choose to learn one language or many. Kids earn points and rewards as they progress. (Native language) reading and typing skills are helpful for completing lessons. Parents may register one child per email address.  Free accounts include adds.  [https://www.duolingo.com/]
Offline Activities

September STEAM Kits for Kids (Available Wednesdays and Saturdays at the library)
Elementary school aged kids are invited to ease into autumn with a Take & Make kit combining art and science. Salt Painting kits will be available throughout the month of September and may be picked up on Wednesdays from 9:30-6 (curbside) or Saturdays from 9:30-1 (curbside or in the library). Kits are geared towards an elementary school aged audience (ages 5-11). Each kit will make a project for one child. Salt painting kits will be available while supplies last. Not to worry, if we run out before you get a kit, we'll give you a mystery themed kit instead.
Podcasts
Goodnight Stories for Rebel Girls
Fascinating tales of extraordinary women, from Greta Thunberg to Madame C. J. Walker. Presenters range from Jamela Jamil to Melinda Gates. [https://www.rebelgirls.com/pages/podcast]
The Story Seeds Podcast
Kids with intriguing story ideas are paired with notable authors to grow those seeds into stories. Lots of inspiring ideas for budding authors and illustrators. Current and upcoming authors include Jason Reynolds, Veera Hiranandani, and Chris Grabenstein. [https://www.storyseedspodcast.com/listen]
Storytimes & Read Alouds
Story Time with Miss Robyn (videos posted on Wednesdays)
Our own Miss Robyn posts a preschool story time each week. Watch the video anytime. A simple activity or craft based on Wednesday's story time theme will be available that week, Wednesday through Saturday. Kits are available for curbside pick-up Wednesday – Saturday, or at the Youth Services Desk on Friday and Saturday. [https://www.youtube.com/channel/UCwtXdZ4HADcDjktc26Rrd2g]
Beautiful Blackbird Childrenʻs Book Festival
The Indigo Arts Alliance presents a celebration of  "authors and illustrators from across the African diaspora while honoring the roots, identity, and resiliency of Black people across the world." Get up and dance, make a craft, or listen to a story. The festival was presented in the summer of 2020 and is archived for viewing anytime. [https://beautifulblackbird.com/]
Chris Van Dusen Reads
Missing Mr. McGee and Dee? Maine author Chris Van Dusen reads and doodles from his home in Camden. All of the stories are available on his Facebook page. Most are also posted on YouTube.
Dan Gutman Reads
From March to August, Dan Gutman, author of the My Weird School series, read aloud every weekday since March. He read 20 My Weird School books! Watch and listen anytime. [https://dangutman.com/my-weird-read-a-loud/]
PBS Kids Read Along
Book creators from Marc Brown to Christian Robinson read their stories aloud, with occasional stories read by other notable people. [https://www.pbs.org/parents/read-along]
Story Time from Space
From Ada Twist, Scientist to Max Goes to Mars, real astronauts read aloud aboard the International Space Station. [storytimefromspace.com]
Storyline Online
Award-winning children's literacy program. Celebrated actors and actresses read children's books alongside creatively produced illustrations. Readers include Lily Tomlin, James Earl Jones, Betty White, and dozens more! [storylineonline.net]
Webcasts with Musicians, Authors, Illustrators, etc.
Dav Pilkey at Home (new videos posted 8AM on Fridays)
Join the creator of Dog Man and Captain Underpants for drawing activities and other fun tidbits. Catch it when it drops at 8am, or watch it when you need a break. Lots of activities are available while you wait for the next video: Learn to draw Dog Man, make your own character, or write a new adventure. [https://kids.scholastic.com/kids/books/dav-pilkey-at-home/]
Draw Every Day with J. J. K. (Ongoing)
Draw comics with J. J. Krosoczka New York Times bestselling-author of Punk Farm, Lunch Lady, Jedi Academy, and Hey, Kiddo. Past episodes are available anytime. [https://www.youtube.com/channel/UCObbZ-lkhRQ203mtX9ZmgtA]
Laurie Berkner – Berkner Breaks (Mondays)
"We are the dinosaurs. What do you think of that?" Children's musician Laurie Berkner is as energetic as her songs! Join her for singing and stories. Episodes are about 35-40 minutes. [https://www.youtube.com/playlist?list=PLrcfJyLiLpoa-l78PP__ZbV_fn05cW5Ay]
Mo Willems does cool stuff (Periodic espisodes)
Doodle and draw along with Award-winning author and Illustrator Mo Willems, known for his Elephant & Piggie early readers, Knuffle Bunny, Don't Let the Pigeon Drive the Bus, and so many others. All of the episodes are archived for viewing anytime. [https://www.kennedy-center.org/education/mo-willems/]
Science Online (3:30pm Wednesdays)
Hang out and do science with Chris Dorman, STEM Specialist at the Maine State Libraries. Fun projects, simple materials. [https://www.facebook.com/MaineStateLibrary/videos/260282588464059/]
Talking with Children about coronavirus 2019 (COVID-19)
Here are some guiding words from the CDC.
[https://www.cdc.gov/coronavirus/2019-ncov/community/schools-childcare/talking-with-children.html]
Coronavirus: A Book for Children
An online picture book with simple, straightforward explanations of COVID-19, how germs spread, and why we're practicing physical isolation right now. [https://nosycrow.com/wp-content/uploads/2020/04/Coronavirus_INSwith-cover.pdf]
A Comic Exploring the New Coronavirus
A printable comic answering common questions kids may have may have. Available in Chinese and Spanish. Its information is based on interviews with Tara Powell at the University of Illinois School of Social Work, Joy Osofsky at the LSU Health Sciences Center in New Orleans, and Krystal Lewis at the National Institute of Mental Health. [https://www.npr.org/sections/goatsandsoda/2020/02/28/809580453/just-for-kids-a-comic-exploring-the-new-coronavirus]
This page was updated on 9/18/2020.