A growing collection of online resources to help families keep reading and learning.
Audiobooks & eBooks
Webcasts with Authors, Illustrators, etc.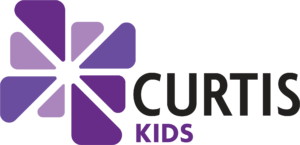 ---
Audiobooks & eBooks
cloudLibrary
Use your library card to download audiobooks and ebooks. You may borrow up to three books at a time and place holds on books that are currently checked out. Need a library card?  Apply for one online or in the library. [https://curtislibrary.com/digital-reads/]
2022-23 Maine Student Book Award Nominees
Teachers and librarians nominate the books. 4th – 8th graders read, then vote for their favorite story. Many are available as ebooks and audiobooks through the cloudLibrary. [https://curtislibrary.com/the-2022-23-maine-student-book-award-nominees-have-hit-the-shelves/]
TumbleBooks
Animated talking picture books and read-along chapter books, in English, French, and Spanish. Online eBooks including classics, graphic novels, and non-fiction are also available. Stream online, no downloading needed.
Learning Languages
Mango Languages
Language courses for learners 10 years to adult. Choose from over 70 languages. Create an account using your Curtis Library card. Parents may open an account and use it to create profiles for their kids. (Native language) reading and typing skills are helpful for completing lessons.
Duolingo
Uncluttered instruction on in many languages, from Spanish to Hawaiian. (The fictional language of Klingon is also offered.) Choose to learn one language or many. Kids earn points and rewards as they progress. (Native language) reading and typing skills are helpful for completing lessons. Parents may register one child per email address.  Free accounts include adds.  [https://www.duolingo.com/]
Screen Free Activities

Board Games
Board games for fun and learning are available to check out from the library and play at home.
Explorer Packs
Take the library outside! Explore the natural world with a themed kit with guidebooks, tools (like a magnifying glass or binoculars), and a scavenger hunt.
Outdoor Exploration
Brunswick Outdoors Map
It's easy to find places for outdoor fun in Brunswick! This map gives locations and descriptions of trails, playing fields, and water access. Guidance for using trails, etc. during the COVID-19 Pandemic is available from the Brunswick-Topsham Land Trust. [http://www.btlt.org/wp-content/uploads/2018/08/Brunswick-Outdoors-071118-2.pdf]
Brunswick-Topsham Land Trust
From snowshoeing to biking to clamming, the Brunswick-Topsham Land Trust offers a diversity of preserved land for outdoor exploration.[https://www.btlt.org/trailmap/]
Get Active: Southern Midcoast
Where to get outside in Bath, Brunswick, Georgetown, Harpswell, Phippsburg, Topsham, West Bath, Westport Island, and Woolwich. Looking for a sledding hill? There's a map of locations offering winter activities like sledding and snowshoeing.  [https://getactivesouthernmidcoast.org/winter-activities/]
Harpswell Heritage Land Trust
Harpswell offers lots of preserved land for walking, picnicking, and playing, as well as plenty of opportunities to enjoy the water. [https://hhltmaine.org/get-outdoors/]
Podcasts
Goodnight Stories for Rebel Girls
Fascinating tales of extraordinary women, from Greta Thunberg to Madame C. J. Walker. Presenters range from Jamela Jamil to Melinda Gates. Most of the podcasts are available through a free app downloadable from the website. [https://www.rebelgirls.com/pages/podcast]
The Past and the Curious
Fascinating and often lesser known stories from history told with a touch of humor. [https://thepastandthecurious.com/episodes/]
The Story Seeds Podcast
Kids with intriguing story ideas are paired with notable authors to grow those seeds into stories. Lots of inspiring ideas for budding authors and illustrators. Current and upcoming authors include Jason Reynolds, Veera Hiranandani, and Chris Grabenstein. [https://www.storyseedspodcast.com/listen]
Storytimes & Read Alouds
Beautiful Blackbird Childrenʻs Book Festival
The Indigo Arts Alliance presents a celebration of  "authors and illustrators from across the African diaspora while honoring the roots, identity, and resiliency of Black people across the world." Get up and dance, make a craft, or listen to a story. [https://beautifulblackbird.com/]
Chris Van Dusen Reads
Missing Mr. McGee and Dee? Maine author Chris Van Dusen reads and doodles from his home in Camden. All of the stories are available on his Facebook page. Most are also posted on YouTube.
Dan Gutman Reads
From March to August 2020, Dan Gutman, author of the My Weird School series, read aloud every weekday. He read 20 My Weird School books! Watch and listen anytime. [https://dangutman.com/my-weird-read-a-loud/]
Story Time from Space
From Ada Twist, Scientist to Max Goes to Mars, real astronauts read aloud aboard the International Space Station. [storytimefromspace.com]
Storyline Online
Award-winning children's literacy program. Celebrated actors and actresses read children's books alongside creatively produced illustrations. Readers include Lily Tomlin, James Earl Jones, Betty White, and dozens more! [https://storylineonline.net/library/]
Webcasts with Musicians, Authors, Illustrators, etc.
Draw Every Day with J. J. K.
Draw comics with J. J. Krosoczka New York Times bestselling-author of Punk Farm, Lunch Lady, Jedi Academy, and Hey, Kiddo.  [https://www.youtube.com/channel/UCObbZ-lkhRQ203mtX9ZmgtA]
Laurie Berkner – Berkner Breaks
"We are the dinosaurs. What do you think of that?" Children's musician Laurie Berkner is as energetic as her songs! [https://www.youtube.com/playlist?list=PLrcfJyLiLpoa-l78PP__ZbV_fn05cW5Ay]
Mo Willems does cool stuff
Doodle and draw along with Award-winning author and Illustrator Mo Willems, known for his Elephant & Piggie series, Knuffle Bunny, Don't Let the Pigeon Drive the Bus, and so many others.  [https://www.kennedy-center.org/education/mo-willems/]
Science Online (3:30pm Wednesdays)
Hang out and do science with Chris Dorman, STEM Specialist at the Maine State Library. Fun projects, simple materials. [https://www.facebook.com/watch/MaineStateLibrary/276908851315846/]
This page was updated on 3/24/23.