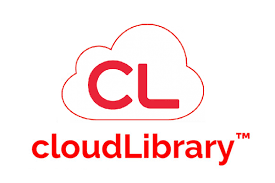 Curtis Library offers eBooks, Audiobooks, and Digital Magazines through the cloudLibrary app.
cloudLibrary is available in the Apple App Store and the Google Play Store. Once you have installed the app, follow the prompts to choose your country, state, and library, and then enter your library bar code number. After your library card has been authenticated, you are ready to search and borrow!
Lending periods for cloudLibrary items are 3 weeks and you can borrow 3 items at a time. You may return items early, by tapping the My Books button at the bottom of the screen, and tapping the red Return button next to the item. You may also place holds on items and you will receive an email when it is your turn to borrow the item.
*To use CloudLibrary to read digital

magazines

on a laptop or desktop computer, use this link and click Login in the top-right corner: https://cloudlibrary.magzter.com/library/1/1
You can now use CloudLibrary to check out physical items at the Library! Tap "Checkout" in the app, scan the item's bar code, tap "Finish", and wait for the "You are all set" message. It works just like a self-check machine, or checking out with our Lending Services staff.
Need help? Call the Curtis Help Desk at 725-5242 and choose option 4 during operating hours or email helpdesk@curtislibrary.com
CloudLibrary does not offer the following popular titles:
The Atlantic, Consumer Reports, People, and Real Simple.
Since these titles are very popular with Curtis cardholders, we will continue to offer them through the Flipster app, which is available through the Apple App Store and the Google Play Store.
To use Flipster in a web browser on a computer, click here.
cloudLibrary is available for laptops/desktops and some eReaders:
To use cloudLibrary on a Mac computer, click here.
To use cloudLibrary on a Windows computer, click here.
For Nook devices, click here.
cloudLibrary work on some Kindle Fire tablets, but not on Kindle eReaders – for more information on how to use on a Kindle Fire, click here.