In 2014, The Curtis Contemporaries came together working to engage a new generation of library patrons and their peers by getting to know Curtis Memorial Library better through participation and support. Our focus is library stewardship and advocacy. We are active patrons of Curtis Library and we are eager to contribute to this vibrant hub of our community. To that end, we collaborate with library staff to host a series of community events, and we support the Collaboratory.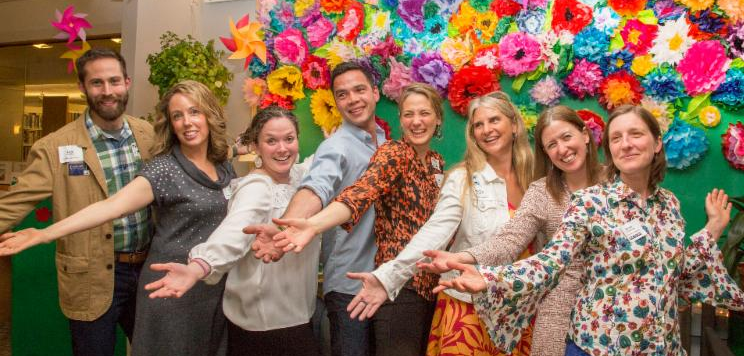 JOIN THE CURTIS CONTEMPORARIES!
Annual dues of $25/household support the ongoing, interactive exhibits in the Collaboratory.
To join via PayPal, click the Donate button
The Curtis Contemporaries Committee:
We meet at the library at 9:00 am on the first Friday of every month (with a few seasonal exceptions), and would welcome some fresh perspective. Planning and hosting the annual Booked for the Night bash is a big part of what we do, and we've got a few other endeavors underway too. We recently rolled out a Contemporaries membership, a (bo)Oktoberfest garden party, there's the Books & Brews book club at Flight Deck Brewing, and we're always game to try something new- that's kinda what we're all about. If you're interested in joining us, please email Joyce Fehl