Are you in the mood for something upbeat and optimistic?  You might want to try a romance or a relationship novel.  The two genres are similar, but in a romance, the love story is the main point of the story, while relationship fiction emphasizes the importance of people's relationships: family, friends or their communities. While romance may be present, the focus is not the character's growth and how their relationships evolve.
Here are some popular relationship fiction titles: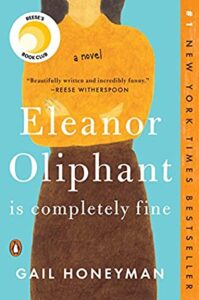 Eleanor Oliphant is Completely Fine by Gail Honeyman (2017)
A socially awkward, routine-oriented loner teams up with a bumbling IT guy from her office to assist an elderly accident victim, forging a friendship that saves all three from lives of isolation and secret unhappiness.
A Man Called Ove by Fredrick Backman (2014)
A curmudgeon hides beneath a cranky and short-tempered exterior a terrible personal loss while clashing with new neighbors, a boisterous family whose chattiness and habits lead to unexpected friendship.
A Girl's Guide to Moving On by Debbie Macomber (2016)
An ex- daughter-in-law and mother-in-law become unlikely best friends. Nichole is recovering after learning that her husband was having an affair. Leanne, Nichole's mother-in-law, gathers the courage to leave her husband, and the two women support one another in rebuilding their lives and embracing surprising new romantic endeavors.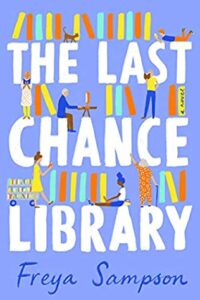 The Last Chance Library by Freya Sampson (2021)
June Jones emerges from her shell to fight for her beloved local library, and through the efforts and support of an eclectic group of library patrons, she discovers life-changing friendships along the way.
The Turner House by Angela Flournoy (2015)
Learning after a half-century of family life that their house on Detroit's East Side is worth only a fraction of its mortgage, the members of the Turner family gather to reckon with their pasts and decide the house's fate.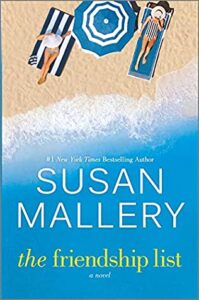 The Friendship List by Susan Mallery (2020)
Reuniting in the aftermath of a devastating loss, two single moms, lifelong best friends, create a list of challenges, from skydiving to getting tattoos, before their prospects and perspectives are transformed by unexpected love.
The Music Shop by Rachel Joyce (2018)
It's 1988. Frank owns a music shop, jam-packed with records of every speed, size and genre–as long as it's vinyl. Day after day Frank finds his customers the music they need. Then into this shop arrives Ilse Brauchmann, and Frank falls for this curious woman.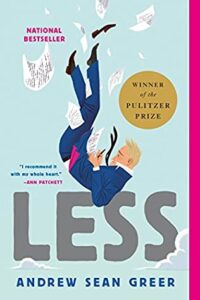 Less by Andrew Sean Greer, Arthur Less novels #1 (2017)
Receiving an invitation to his ex-boyfriend's wedding, Arthur, a failed novelist on the eve of his 50th birthday, embarks on an international journey that finds him falling in love, risking his life, reinventing himself and making connections with the past.
Harry's Trees by Jon Cohen (2018)
When his wife dies suddenly, Harry Crane leaves his job and old life behind and takes up residence in the woods behind single mother Amanda's house. She and her daughter Oriana have suffered a tragedy of their own and Harry reluctantly agrees to help the little girl in a scheme to escape his past, which just might change his life.
The One-in-a-Million Boy by Monica Wood (2016)
The incandescent story of a 104-year-old woman and the sweet, strange young boy assigned to help her around the house—a friendship with unexpected reverberations for the boy's unmoored family.
Romance
In a romance, the story ends "happily ever after" or at least "happy for now".  The reader knows that the couple will get together, but they want to find out how it happens!
Here are some popular romance titles: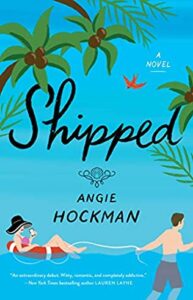 Shipped by Angie Hockman (2021)
A workaholic marketing manager who is forced to go on a cruise with her arch-nemesis when they're up for the same promotion.
The Unhoneymooners by Christina Lauren (2019)
Partnered with a nemesis best man on a paradise honeymoon when her bride twin gets food poisoning, a chronically unlucky maid of honor assumes the role of a newlywed before unexpectedly falling for her companion.
Bet Me by Jennifer Crusie (2004)
Agreeing not to pursue a relationship after one date, unlikely lovers Min Dobbs and Cal Morrisey are thrown together again in the wake of such factors as a jealous ex-boyfriend, a determined psychologist, and a bizarrely intelligent cat.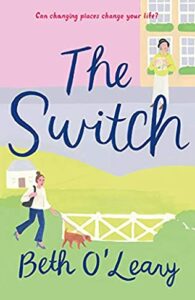 The Switch by Beth O'Leary (2020)
Ready for an adventure in the months after her husband of 60 years departs, a woman from a picture-postcard Yorkshire village offers to swap places with her burned-out adult granddaughter to pursue romance in bustling London.
The Black Sheep  by Georgette Heyer (1966)
A young aunt trying to protect her niece from a fortune hunter becomes the focus of another man who wants her money.
 Ayesha at Last by Uzma Jalaluddin (2019)
A modern Muslim adaptation of Pride and Prejudice finds a reluctant teacher who would avoid an arranged marriage setting aside her literary ambitions before falling in love with her perpetually single cousin's infuriatingly conservative fiance.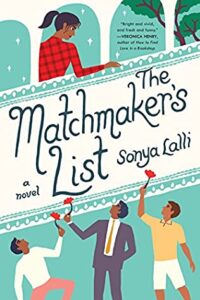 The Matchmaker's List  by Sonya Lali (2019)
Navigating a series of disastrous dates, Raina Anand attempts to balance her Indian-immigrant community's expectations with her personal idea of modern romance.
If you would like more reading recommendations, call us at 725-5242 or email helpdesk@curtislibrary.com.  We are always happy to help you find your next great read!