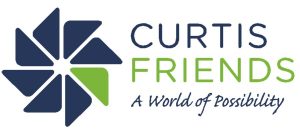 Curtis Friends is a non-profit organization whose mission is to enhance the library's role as a valued community resource through advocacy, fundraising, and volunteerism. The Friends raise funds for special programs and resources at the library, and to support literacy in our community through our all-volunteer bookstore, Twice-Told Tales.
We are committed to:
* Making our great library even better
* Building community
* Enhancing the library experience
Although the library is supported mainly by public funds, Curtis Friends provide extra support that allows for more programs and special purchases. The Friends are also involved in activities that help promote and support the library:
Twice-Told Tales Bookstore
Bestseller Express Books
Books on Wheels
Book Bags
Free Museum Passes
Volunteer
Other Activities
HOW CAN I JOIN?
Membership in Curtis Friends is open to anyone who pays an annual donation of of $20 $35, $50, $100 (or other amount above $20). If you use the library and value its importance in the community, please consider joining!
To join Curtis Friends, click the button below and type in your gift amount on the next screen. This is a secure transaction via Paypal.
CURTIS FRIENDS BOARD
Victoria Smith, President
Ron Poulin, Vice-President
Barbara Burr, Secretary
Les Hodgdon, Treasurer (through January, 2021)
Steve Williams, Treasurer (beginning February, 2021)
Christine Eames
Betty Hartley
Scott Johnson
Katy Kline
Linda Martin
Jim Warner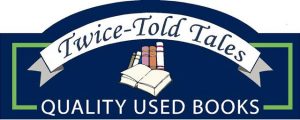 Twice-Told Tales Quality Used Books sells gently used books and media in benefit of the Curtis Memorial Library.  Run by the volunteers of the Curtis Friends, the store is located at 200 Maine Street in downtown Brunswick, across from the town Mall and gazebo.  Look for our big blue BOOKS sign!
For more information and announcements, please follow Twice-Told Tales on Facebook!  https://www.facebook.com/Twice-Told-Tales-903018426439537/
We carefully follow all Covid-19 protection protocols and are happy to welcome you into our bright and well-organized store. We gratefully accept donations from the public.  Please see our Donation Guidelines below..
ONLINE SALES
Browse our selection of high-quality used books on AbeBooks here.
DONATION GUIDELINES
We welcome donations from the public.  Please bring donations directly to Twice-Told Tales bookstore, located at 200 Maine Street in downtown Brunswick.  Donation Days are Thursdays, Fridays, and Saturdays from 10 AM to 4 PM.  We accept 1 bag or box per customer per Donation Day.  We welcome books, CDs, and DVDs in good condition, as well as puzzles. We do not accept encyclopedias, software, games, or magazines.
(Because Twice-Told Tales quarantines all donations for several days before cleaning and sorting them onto the bookstore shelves, it has created a bit of a storage space issue; thus, the unfortunate need for limits.)
We do not pay for used books or give store credit.  We can, however, give you a tax credit form. If you would like one, please ask when you drop off your donations at the bookstore.
Donating and purchasing items at Twice-Told Tales directly helps the Curtis Friends support the Curtis Memorial Library.  Proceeds from the sale of donated books and media help to fund library programs and the purchase of new books!
INTERESTED IN VOLUNTEERING AT THE TWICE-TOLD TALES BOOK STORE?
Our bookstore, Twice-Told Tales is an all-volunteer effort. If you wish to volunteer, you may pick up an application at the store, located at 200 Maine Street.