We now offer wireless printing! Printers are located on the 2nd floor near the Reference Desk.
Pay for your printing with Visa, MasterCard, PayPal, or choose "Pay at the desk" to pay cash.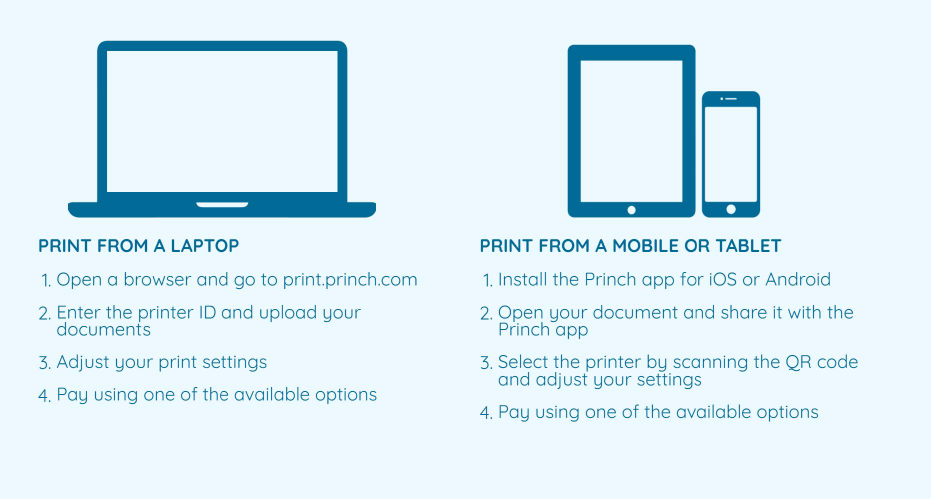 Using the Princh app, you can send documents to our printers from your phone, tablet, or computer.
Black & White: ¢10/page
Color: ¢25/page
please note that only 8.5 x 11 paper is available for wireless printing – if you need to print on legal size paper, you will need to come into the library and use one of our computers.
Printer ID for Black & White: 103050
Printer ID for Color: 103051