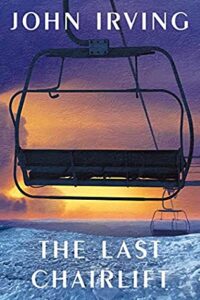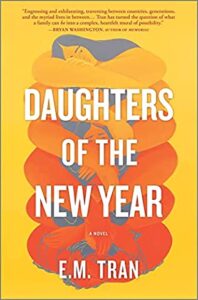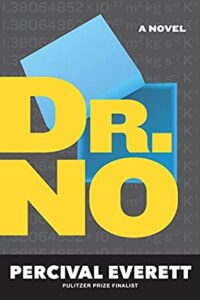 There are lots of new books in the New Books Room!  Click on title to check availability and request.
Fiction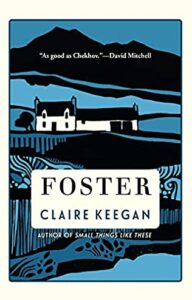 Foster  by Claire Keegan (Nov 2022)
It is a hot summer in rural Ireland. A child is taken by her father to live with relatives on a farm, not knowing when or if she will be brought home again. In the Kinsellas' house, she finds an affection and warmth she has not known and slowly, in their care, begins to blossom. But there is something unspoken in this new household-where everything is so well tended to-and this summer must soon come to an end.  Heart wrenching and moving.
Daughters of the New Year by E.M. Tran (Oct 2022)
In New Orleans, three daughters of a former beauty queen and Vietnamese refugee obsessed with zodiac signs, are trying to go about their modern lives but begin to encounter strange glimpses of long-buried secrets from their ancestors.  Culturally diverse family saga.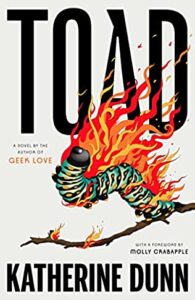 Toad by Katherine Dunn (Nov 2022)
Sally spends her days alone at home, reading drugstore mysteries, polishing the doorknobs, waxing the floors. Her only companions are a vase of goldfish, a garden toad, and the door-to-door salesman who sells her cleaning supplies once a month. She broods over her deepest regrets: her blighted romances with self-important men, her lifelong struggle to feel at home in her own body, and her wayward early twenties, when she was a fish out of water among a group of privileged young people at a liberal arts college. Self-deprecating and sardonic, Sally recounts their misadventures, up to the tragedy that tore them apart. Unconventional, darkly humorous.
The Goddess Effect by Sheila Yasmin Marikar (Oct 2022)
Moving to Los Angeles to start over, Anita discovers an elite workout class called The Goddess Effect, and believing she's found her people, realizes this class isn't quite what it seems when she attends a retreat full of secrets and supposed "enhancements," turning her world upside down. Funny and culturally diverse.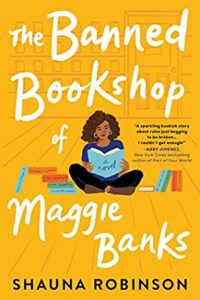 The Banned Bookshop of Maggie Banks by Shauna Robinson (Nov 2022)
Banned from selling anything written this century, bookstore manager Maggie Banks, to keep the business afloat, starts an underground book club that unexpectedly unearths a town secret that could upend everything, forcing her to choose between the books that formed a small town's history or the stories poised to change it all. Heartwarming and upbeat.
If This Book Exists, You're in the Wrong Universe  by Jason Pargin (Oct 2022)
If the broken neon signs, shuttered storefronts, and sub-standard housing didn't tip you off, you've just wandered into the city of "Undisclosed". You don't want to be caught dead here, because odds are you just might find yourself rising from the grave…Darkly humorous and offbeat.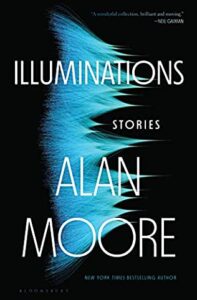 Illuminations: Stories by Alan Moore (Oct 2022)
From the imagination of the author of Watchmen and V for Vendetta, eight stories full of wonder and strangeness, which take us to the fantastical underside of reality. Fantasy fiction.
The Last Chairlift by John Irving (Oct 2022)
Growing up in a family that defies conventions and evades questions concerning the eventful past, Adam goes to Aspen, where he was conceived, to learn the truth about his mother, a former slalom skier and ski instructor, and meets some ghosts, which aren't the first or the last ones he sees. Moody, reflective with magical realism.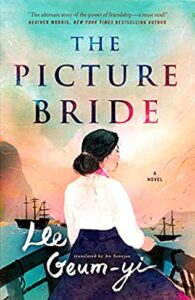 The Picture Bride by Lee Geum-Yi, trans by An Seonje (Oct 2022)
Chronicles the captivating journey of a young Korean "picture bride" and her immigrant experience in 1918 Hawai'i.  Engaging historical fiction.
The Singularities by John Banville (Oct 2022)
Released from prison, a man with a borrowed name arrives at the estate of his youth where he must vie with the idiosyncratic Godley family — descendants of a world-famous scientist — while dealing with a wealthy and beautiful woman from his past who comes bearing an unusual request. Thought-provoking literary fiction.
Dr. No  by Percival Everett (Nov 2022)
A man who claims to be an expert at nothing partners with an aspiring villain who wants to break into Fort Knox to steal a shoebox containing nothing with the help of a brainwashed astrophysicist. Quirky and thought-provoking caper novel.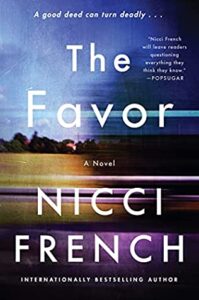 The Favor by Nicci French (Oct 2022)
A young woman agrees to do a favor for her first love, but when things go horribly wrong, one small task turns into a murder investigation that completely upends her life, ensnaring her in a deadly web of secrets and lie. Psychological suspense.
Lavender House by Lev Ac Rosen (Oct 2022)
While investigating the mysterious death of matriarch Irene Lamontaine, head of a famous soap empire, Andy Mills is seduced by the safety and freedom found in Lavender House, where a queer family lives honestly and openly, until he becomes a pawn in their deadly game.  Witty, LGBTQIA diverse.
Random by Penn Jillette (Oct 2022)
Two weeks before his twenty-first birthday, Las Vegas native Bobby Ingersoll finds out he's inherited a crushing gambling debt from his scumbag father. The debt is owed to an even scummier bag named Fraser Ruphart who oversees his bottom-rung criminal empire from the classy-adjacent Trump International Hotel. Bobby's prospects of paying off the note, which comes due the day he turns twenty-one, are about as dim as the sign on the hotel's facade.  Witty coming of age story.
Mysteries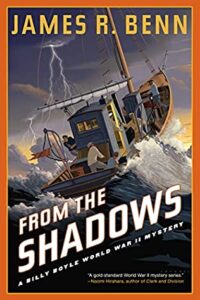 From the Shadows by James Benn, Billy Boyle WWII series #17 (Sept 2022)
Captain Billy Boyle embarks on a humanitarian mission in the south of France in 1944 with his wartime lover and a legendary Special Operations Executive agent, in the 17th novel of the series following The Red Horse.  Descriptive and atmospheric historical mystery.
Treasure State by C. J. Box, Cassie Dewell novel #5 (Sept 2022)
Cassie Dewell has her hands full with two cases — finding the man who conned a wealthy Florida widow out of her fortune, which takes her to Montana, and decoding a poem that promises buried treasure to one lucky adventurer, which has led to five deaths. Fast-paced with a strong female protagonist.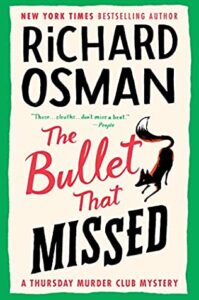 The Bullet That Missed by Richard Osman, Thursday Murder Club series #3 (Sept 2022)
While Elizabeth is presented with a deadly mission–kill or be killed–the Thursday Murder Club and their unlikely new friends, including TV stars, money launderers and ex-KGB colonels, investigate two murders, 10 years apart, and must catch the culprit and save Elizabeth before the murderer strikes again.  Likeable ensemble cast of characters.
The Enigma of Room 622 by Joël Dicker, trans by Robert Bononno (Sept 2022)
While at Hotel Verbier, a luxury resort in the Swiss Alps, Joël Dicker, Switzerland's novelist extraordinaire, finds his expertise in the art of the thriller put to the test when he investigates the hotel's long- unsolved murder case with the help of a beautiful fellow guest. Intricately plotted.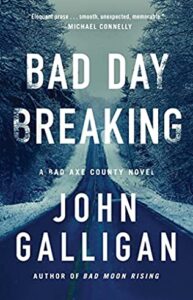 Bad Day Breaking by John Galligan, Bad Axe County novel #4 (Sept 2022)
A strange religious sect has arrived in Bad Axe County, Wisconsin. Armed with guns, an enigmatic spiritual leader and his followers set up their compound in an abandoned storage lot. It's not long before rumors start to spread of sadistic rituals and a planned takeover of the local government. But when one of the followers is found dead in the river, that's when full-on panic sets in. Action-packed police procedural.
Station Eternity by Mur Lafferty, Midsolar Murders series #1 (Oct 2022)
Amateur detective Mallory Viridian's talent for solving murders ruined her life on Earth and drove her to live on an alien space station, but her problems still follow her in this witty, self-aware novel that puts a speculative spin on murder mysteries,from the Hugo-nominated author of Six Wakes. Witty science fiction mystery.
Room to Swing by Ed Lacy, intro by Leslie Klinger, Library of Congress Crime Classic series (Oct 2022, originally published 1957)
College-educated and decorated war-veteran Toussaint Moore, finds that his employment options are limited as a Black man in 1950s America. With little choice, he seeks out a living as a private eye, serving Black clients in his hometown of Harlem. When hired by the television producers of a reality show called You–Detective! Touie must keep tabs on the whereabouts of an accused child molester. Hard-boiled detective novel.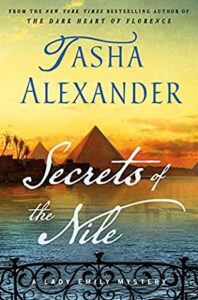 Secrets of the Nile by Tasha Alexander, Lady Emily Ashton mystery #16 (Oct 2022)
When, while on a lavish cruise up the Nile, their host, a renowned amateur British collector of antiquities, is poisoned to death, Lady Emily and her husband follow the clues to several 3,000-year-old sculptures in an attempt to unmask a killer whose motive is both shocking and brilliant.  Atmospheric historical mystery.
Double Exposure by Ava Barry (Oct 2022)
In a tale of deception, a young Hollywood PI Rainey Hall must unravel the secrets behind a murders of a Los Angeles heiress's parents. Hard-boiled fiction with a strong sense of place.
The Medici Murders by David Hewson, Venetian mystery #1 (Oct 2022)
When a well-known British TV historian is found murdered in the canals of Venice during carnival, the police recruit the help of retired archivist, Arnold Clover, to solve the case quickly. How coincidental that the historian met his death in the same place as the famous murderer, Lorenzino de' Medici, 500 years previously. Richly detailed.
Murder on the Vine by Camilla Trinchieri, Tuscan mysteries #3 (Sept 2022)
When the body of bartender and good friend 80-year-old Cesare Costanzi is found in the trunk of a local cafe owner's car, ex-NYPD homicide detective Nico Doyle agrees to assist local maresciallo Perillo in solving this mystery before the wrong person stands accused of the crime.  Compelling and descriptive of life in a small town.
If you need more reading recommendations, call us at 725-5242 or email helpdesk@curtislibrary.com.  We are always happy to help you find your next great read!