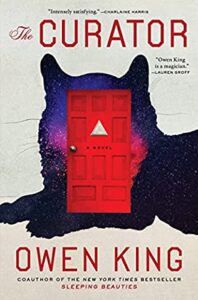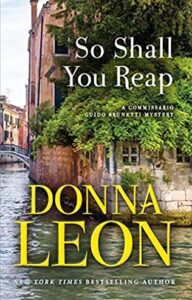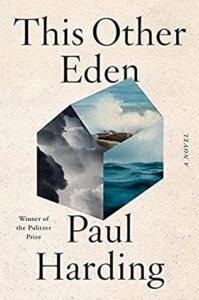 Are you one of 219 people on hold for Lessons in Chemistry by Bonnie Garmus? Or waiting for Demon Copperhead by Barbara Kingsolver (175 holds)?  Are you eager to read the latest by Harlan Coben, Margaret Atwood or Donna Leon? If so, check the Bestseller Express shelves — it just might be your lucky day!  We have those novels as well as lots of other popular titles.  The Bestseller Express  is a collection of popular books, sponsored by the Curtis Friends, and available only to Curtis patrons. They cannot be reserved or renewed — check out period is 7-days.  Here is a list of some new titles we have added: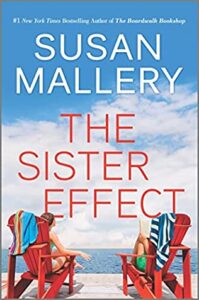 The Sister Effect by Susan Mallery
Finley McGowan is determined that the niece she's raising will always feel loved and wanted. Unlike how she felt after her mom left to pursue a dream of stardom, and when the grandfather who was left to raise them abandoned her and her sister, Sloane. Finley reacted to her chaotic childhood by walking the straight and narrow. Sloane went the other way. Now Sloane is back, as beautiful and as damaged as ever and she wants a relationship with her daughter. She says she's changed, but Finley's heart has been burned once too often for her to trust easily.
The Curator by Owen King
Searching for the truth behind the secret she's long concealed, Dora, a former domestic servant, is given curatorship of The National Museum of the Worker by her lover, a place that isn't at all what it seems as she unravels a monstrous conspiracy that brings her to the edge of worlds. A Dickensian fantasy of illusion and charm where cats are revered as religious figures, thieves are noble, scholars are revolutionaries, and conjurers are the most wonderful criminals you can imagine.
So Shall You Reap by Donna Leon, Commissario Guido Brunetti mystery #31
Guido Brunetti and Paola are up late when a call from his colleague Ispettore Vianello arrives, alerting the Commissario that a hand has been seen in one of Venice's canals. The body is soon found, and Brunetti is assigned to investigate the murder of an undocumented Sri Lankan immigrant. Because no official record of the man's presence in Venice exists, Brunetti is forced to use the city's far richer sources of information: gossip and the memories of people who knew the victim.
The Other Eden by Paul Harding
In 1792, formerly enslaved Benjamin Honey and his wife, Patience, discover an island off the coast of Maine where they can make a life together. Over a century later, the Honeys' descendants and neighbors are poor, isolated, and often hungry, nevertheless protected from the hostility awaiting them on the mainland. Inspired by the forced resettlement of Malaga Island's isolated mixed-raced community in 1912 Maine.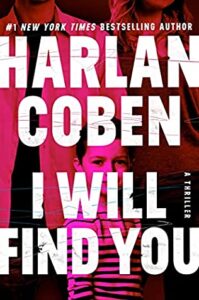 I Will Find You by Harlan Coben
David and Cheryl Burroughs were living the dream life when tragedy struck. Now, five years after that terrible night, Cheryl is remarried. And David is serving a life sentence in a maximum-security prison for the brutal murder of their son. Then Cheryl's sister, Rachel, arrives unexpectedly during visiting hours and drops a bombshell. She's come with a photograph that a friend took on vacation at a theme park with a boy in the background who has a familiar, distinctive birthmark … and even though David and Rachel realize it can't be, they both just know. It's David's son, Matthew, and he's still alive. David plans a harrowing escape from prison, determined to do what seems impossible-save his son, clear his own name, and discover the real story of what happened that devastating night.
Old Babes In the Wood: Stories by Margaret Atwood
Fifteen stories that speak to our times. Of special significance are the seven works revolving around the long-term married couple Tig and Nell. Acting as bookends for the collection, these stories look deeply in the heart of what it means to spend a life together, with the four stories in Part I relating tales from their married life, and the three stories at the end showing Nell's reality in the aftermath of Tig's death. In other works, two sisters grapple with loss and memory in "Old Babes in the Wood"; "Impatient Griselda" reprises the folkloric role of Griselda in Bocaccio's The Decameron, exploring alienation and miscommunication; and "Evil Mother" touching on the fantastical, examining a mother-daughter relationship in which the mother purports to be a witch.
Murder Your Employer by Rupert Holmes
Preparing you for an education you'll never forget, this introduction to The McMasters Conservatory, dedicated to the consummate execution of homicidal arts, follows students as they prepare for graduation by getting away with the perfect murder of someone whose death will make the world a much better place to live.
The Bandit Queens by Parini Shroff
In the five years since her husband's disappearance, Geeta has become accustomed to a solitary life; you'd be surprised how difficult it is to make friends when your entire village believes you're a witch who murdered your husband… Geeta's reputation becomes a double-edged sword–the very thing that's meant to keep her safe is now threatening everything she's built as she unwittingly becomes the go-to consultant for village husband-disposal. Unfortunately, Geeta finds that even the best-laid plans of would-be widows tend to go awry…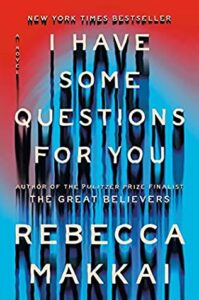 I Have Some Questions for You by Rebecca Makkai
A successful film professor and podcaster, Bodie Kane is content to forget her past–the family tragedy that marred her adolescence, her four largely miserable years at a New Hampshire boarding school, and the murder of her former roommate, Thalia Keith, in the spring of their senior year. Though the circumstances surrounding Thalia's death and the conviction of the school's athletic trainer, Omar Evans, are hotly debated online, Bodie prefers–needs–to let sleeping dogs lie. But when the Granby School invites her back to teach a course, Bodie is inexorably drawn to the case and its increasingly apparent flaws. In their rush to convict Omar, did the school and the police overlook other suspects? Is the real killer still out there? As she falls down the very rabbit hole she was so determined to avoid, Bodie begins to wonder if she wasn't as much of an outsider at Granby as she'd thought–if, perhaps, back in 1995, she knew something that might have held the key to solving the case.
The Kind Worth Saving by Peter Swanson
When Joan turns up at private investigator Henry Kimball's office asking him to investigate her husband, he can't help feeling ill at ease. The sight of her stirs up a chilling memory: he knew Joan in his previous life as a high school English teacher, when he was at the center of a tragedy. What should be a simple case of infidelity becomes much more complicated when Kimball finds two bodies in an uninhabited suburban home with a FOR SALE sign out front.
The Refusal Camp: Stories by James R. Benn
James R. Benn presents an eclectic mix of new and previously published mystery stories. In this collection, betrayal, murder, revenge, greed, and the powers of and connection to spirituality are explored.
All That is Hidden by Rhys Bowen & Clare Broyles, Molly Murphy mysteries #19
New York, Autumn, 1907: Former private detective Molly Murphy Sullivan is happy with her place in the world. She and her policeman husband, Daniel, have built a life for themselves in Greenwich Village. So when he tells her they're moving to a fancy home on Fifth Avenue–and that he's running for the sheriff of New York–Molly can't help but wonder what Daniel's got himself tangled up in.
Coming out 3/21:
Earth's the Right Place for Love by Elizabeth Berg
Poverty, By America by Matthew Desmond
Two Wars and a Wedding by Lauren Willig