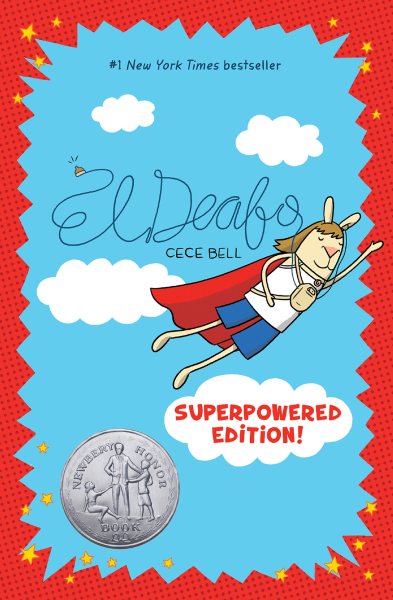 El Deafo
by CeCe Bell
Funny and deeply heartfelt, El Deafo chronicles CeCe Bell's hearing loss at a young age and her experiences with the Phonic Ear, a powerful and very awkward hearing aid. The Phonic Ear allows her to hear but it also isolates her from her classmates. She really just wants to fit in and find a friend. Eventually, she's able to harness her own power and become "El Deafo, Listener for All"-and more importantly, declare a place for herself in the world. This is a moving and humorous memoir that helps show kids that what makes them different is what makes them extraordinary.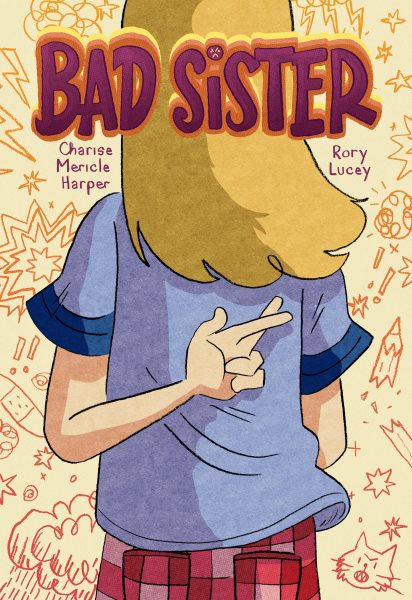 Bad Sister
by Charise Harper
Meet Charise. She's energetic, helpful, a model pet owner and full of inventions. But she's also a bad sister. When she goes too far and breaks little brother Daniel's tooth, can she redeem herself? Is an accident really an accident if you could have stopped it? But most importantly… What does it mean to be a good sister?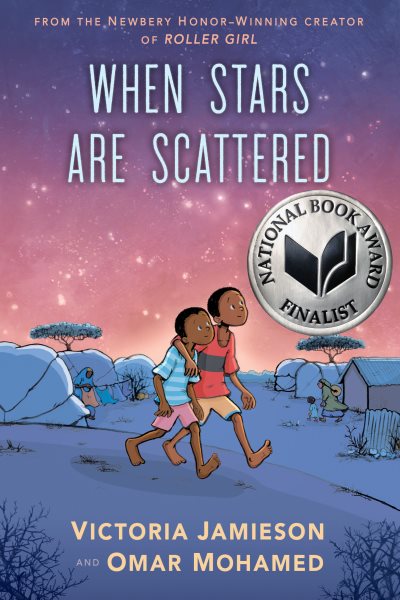 When Stars are Scattered
by Victoria Jamieson and Omar Mohamed
Omar and his younger brother Hassan live in a refugee camp, and when an opportunity for Omar to get an education comes along, he must decide between going to school every day or caring for his nonverbal brother in this intimate and touching portrayal of family and daily life in a refugee camp.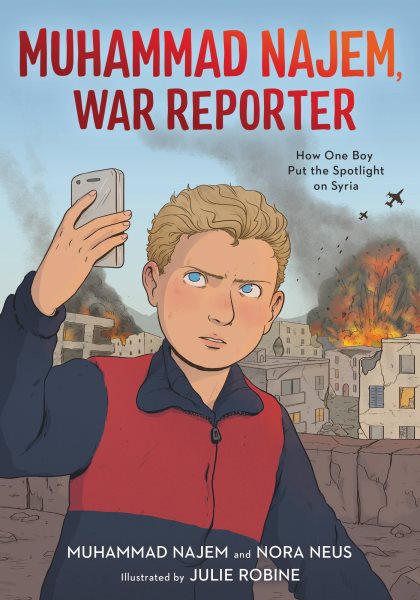 Muhammad Najem, War Reporter
by Muhammad Najem
Muhammad Najem was only eight years old when the war in Syria began. He was thirteen when his beloved Baba, his father, was killed in a bombing while praying. By fifteen, Muhammad didn't want to hide anymore—he wanted to act. Armed with the camera on his phone and the support of his family, he started reporting on the war using social media. Despite unimaginable loss, Muhammad was always determined to document the humanity of the Syrian people.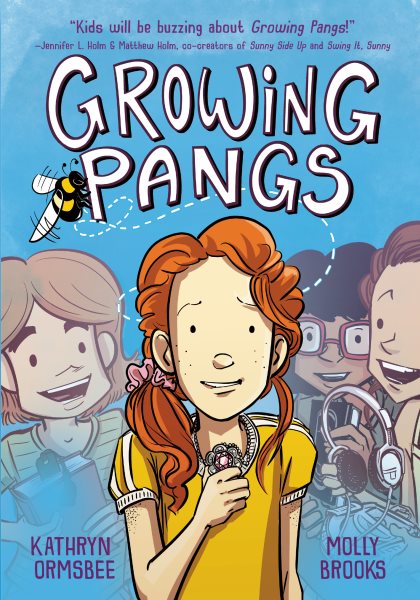 Growing Pangs
by Kathryn Ormsbee
Katie's always felt different. She's homeschooled, she has freckles, and her teeth are really crooked. But none of these things matter to Kacey. They're best friends forever—just like their necklaces say. But when they go to summer camp, Kacey starts acting weird. What happened to the "forever"? And when Katie gets home, she can't stop worrying. About getting braces. About 6th grade. About friends. She knows tapping three times or opening and closing a drawer won't make everything better . . . but sometimes it helps stop the worrying. Is something wrong with her? And will anyone want to be friends with her if they find out?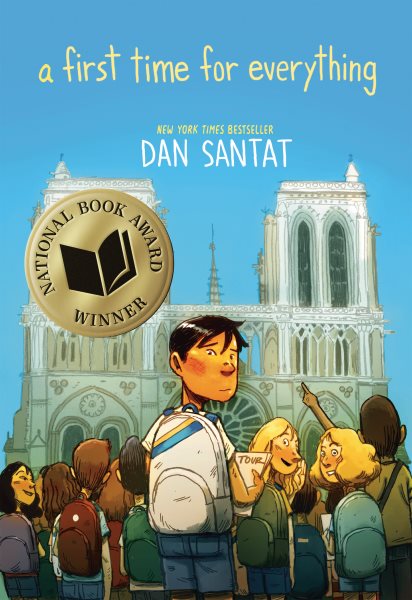 A First Time for Everything
by Dan Santat
Dan's always been a good kid. The kind of kid who listens to his teachers, helps his mom with grocery shopping, and stays out of trouble. But being a good kid doesn't stop him from being bullied and feeling like he's invisible, which is why Dan has low expectations when his parents send him on a class trip to Europe. At first, he's right. He's stuck with the same girls from his middle school who love to make fun of him, and he doesn't know why his teacher insisted he come on this trip. But as he travels through France, Germany, Switzerland, and England, a series of first experiences begin to change him—first Fanta, first fondue, first time stealing a bike from German punk rockers… and first love.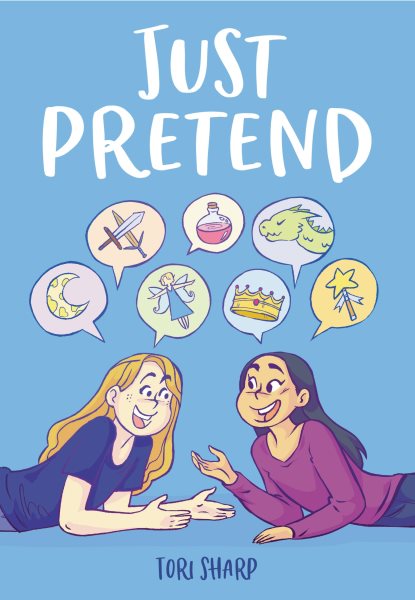 Just Pretend
by Tory Sharp
Tori has never lived in just one world. Since her parents' divorce, she's lived in both her mom's house and her dad's new apartment. And in both places, no matter how hard she tries, her family still treats her like a little kid. Then there's school, where friendships old and new are starting to feel more and more out of her hands. Thankfully, she has books-and writing. And now the stories she makes up in her head just might save her when everything else around her—friendships, school, family—is falling apart.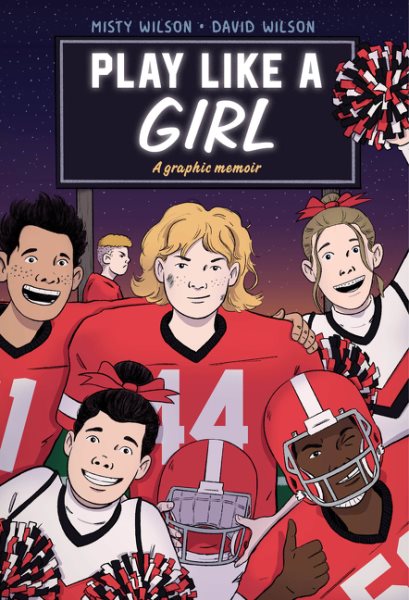 Play Like a Girl
by Misty Wilson
Misty never shies away from a challenge, on or off the field. So when the boys tell her she can't play football, there's only one thing to do: join their team and show them what she's got. But the training is rougher than she thought—and so are the other guys, who aren't thrilled about having a girl on their team. Middle school isn't so easy, either. Misty wants to fit in with the popular kids, but they think a girl playing football is "weird." Even her best friend doesn't get it.Can Misty find a way to score points with her teammates, make new friends, and show everyone—including herself—what it means to play like a girl?