CloudLibrary has lots of fantastic audiobooks for your family to sink its ears into. Here are a few.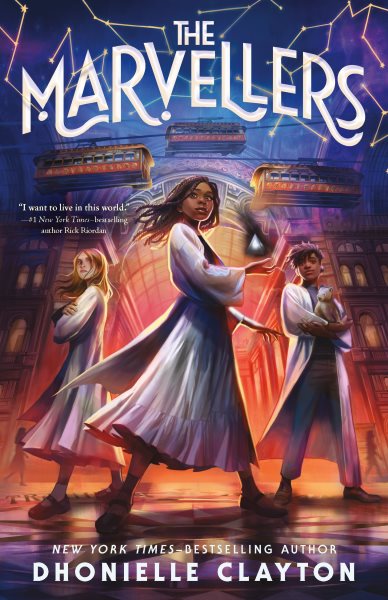 The Marvellers by Dhonielle Clayton Eleven-year-old Ella Durand is the first Conjuror to attend the Arcanum Training Institute, a magic school in the clouds where Marvellers from around the world practice their cultural arts, like brewing Indian spice elixirs and bartering with pesky Irish pixies. Despite her excitement, Ella discovers that being the first isn't easy—some Marvellers mistrust her magic, which they deem "bad and unnatural." But eventually, she finds friends in elixirs teacher, Masterji Thakur, and fellow misfits Brigit, a girl who hates magic, and Jason, a boy with a fondness for magical creatures.When a dangerous criminal known as the Ace of Anarchy escapes prison, supposedly with a Conjuror's aid, tensions grow in the Marvellian world and Ella becomes the target of suspicion. Worse, Masterji Thakur mysteriously disappears while away on a research trip. With the help of her friends and her own growing powers, Ella must find a way to clear her family's name and track down her mentor before it's too late.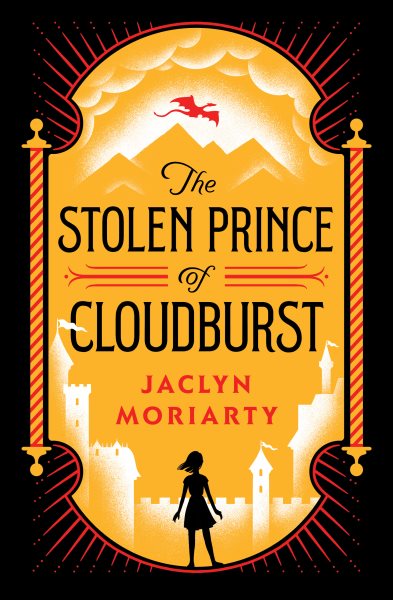 The Stolen Prince of Cloudburst
by Jaclyn Moriarty
Esther is a middle child, in her own mind a pale reflection of siblings who are bright, shining stars. Her mother doesn't show the slightest bit of interest, no matter what Esther does. Still, she's content to go back to school, do her best, hang out with her friends, and let others take care of things. But her best friends aren't at school when she gets there. Why didn't they tell her they wouldn't be coming back? But stuff like that happens. And it's bad luck that her new teacher makes Esther the butt of all kinds of jokes. Then things go from unfortunate to outright dangerous. The people she might have depended on to help are either strangely absent or in hiding, it's left to ordinary, Esther to act. But she'll have to burst out of the box of mediocrity she's been put in, and do something absolutely extraordinary.  The Elswhere adventures continue in The Extremely Inconvenient Adventures of Bronte Mettlestone , The Whispering Wars, and The Astonishing Chronicles of Oscar from Elsewhere.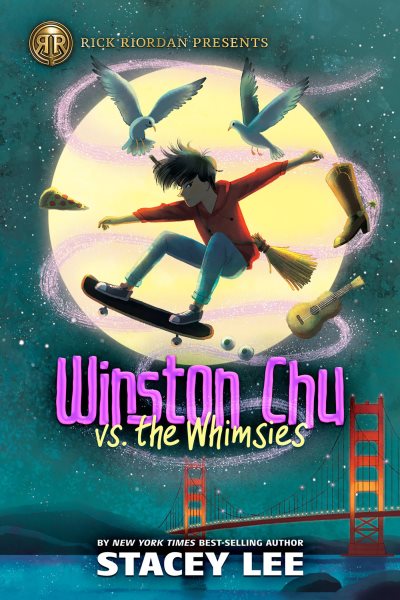 Winston Chu vs. the Whimsies
by Stacey Lee
While skateboarding home with a pie in hand, Winston inadvertently stops a robbery at Mr. Pang's Whimsies, an oddities shop in Chinatown. As a reward, Mr. Pang invites Winston to choose any item in the store. But the strange old man warns Winston to browse carefully, for the first thing Winston touches will be the thing he gets. Before Winston can decide, a magpie flies under a shelf, and he impulsively grabs an old broom to sweep it out. Mr. Pang hands him the broom, along with a dustpan, "Two for one. Congratulations." Deflated, Winston returns home, determined to put the broom incident behind him. Or at least in the closet. But when some of his most beloved possessions go missing, all Winston can think about are the broom and dustpan. Did they somehow take his stuff? And what—or who—will they dispose of next?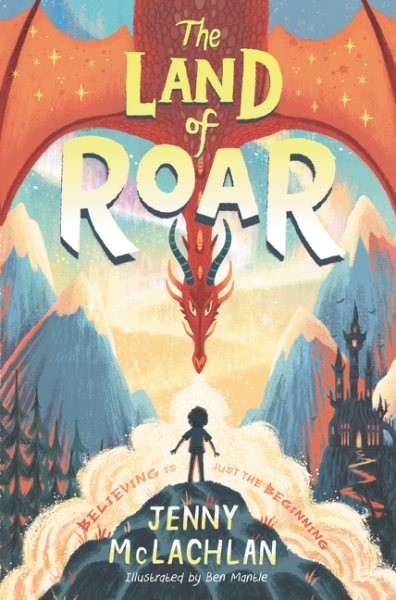 Land of Roar
by Jenny Mclachlan
When Arthur and Rose were little, they were the heroes of Roar, a magical world they invented where the wildest creations of their imaginations roamed. Now that they're eleven, Roar is just a distant memory. But it hasn't forgotten them. When their grandfather is spirited away into Roar by the villain who still haunts their nightmares, Arthur and Rose must go back to the world they'd almost left behind. And when they get there, they discover that Grandad isn't the only one who needs their help. The adventures continue in The Return to Roar and The Battle for Roar.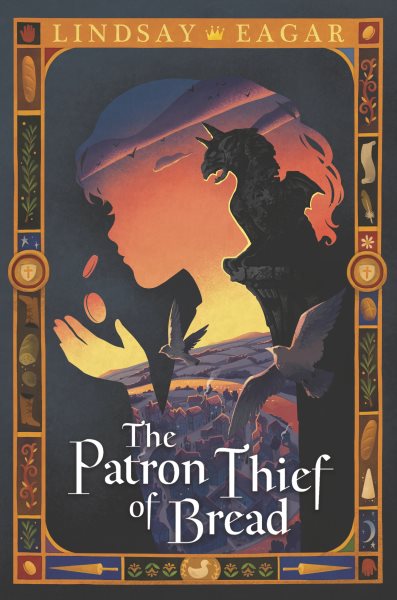 Patron Thief of Bread
by Lindsay Eager
Fished from the river as an infant and raised by a roving band of street urchins who call themselves the Crowns, eight-year-old Duck keeps her head down and her mouth shut. It's a rollicking life, always thieving, always on the run—until the ragtag Crowns infiltrate an abandoned cathedral in the city of Odierne and decide to set down roots. It's all part of the bold new plan hatched by the Crowns' fearless leader, Gnat: one of their very own will pose as an apprentice to the local baker, relieving Master Griselde of bread and coin to fill the bellies and line the pockets of all the Crowns. But no sooner is Duck apprenticed to the kindly Griselde than Duck's allegiances start to blur. Who is she really—a Crown or an apprentice baker? And who does she want to be? Meanwhile, high above the streets of Odierne, on the roof of the unfinished cathedral, an old and ugly gargoyle grows weary of waiting to fulfill his own destiny—to watch and protect. Told in alternating viewpoints, this exquisite novel evokes a timeless tale of love, self-discovery, and what it means to be rescued.