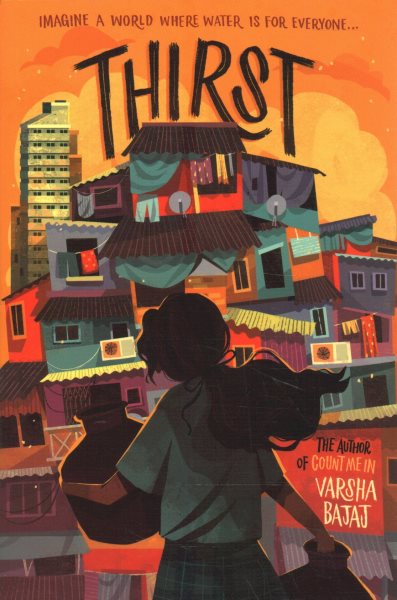 Thirst by Varsa Bajaj
A heroic girl in Mumbai fights for her belief that water should be for everyone.
Consider the Octopus by Nora Raleigh Baskin
When chance, or fate, throws two twelve-year-olds together on board a scientific research ship at the edge of the Great Pacific Garbage Patch, it's not all smooth sailing!
Unfadeable by Maurice Broaddus
A young graffiti artist learns to fight smart against the gentrification threatening her neighborhood.
Haven Jacobs Saves the Planet by Barbara Dee
Twelve-year-old Haven channels her anxiety about the climate crisis into a fight against the factory suspected of polluting the river running through her town.
First Rule of Climate Club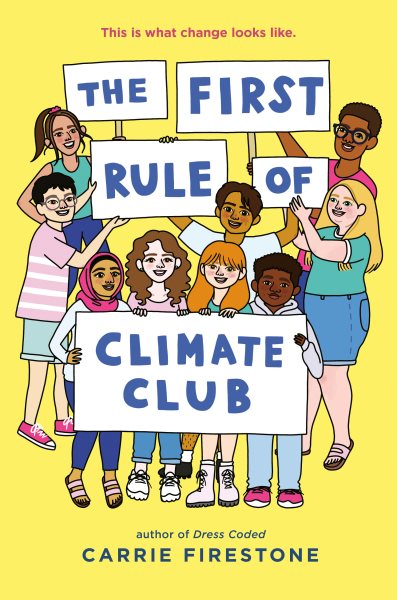 by Carrie Firestone
When twelve-year-old Mary Kate joins a special science pilot program focused on climate change, she and her friends come up with big plans to bring lasting change to their community.
Nowhere Better than Here by Sarah Guillory
Thirteen-year-old Jillian Robichaux's coastal Louisiana town of Boutin suffers a catastrophic flood that might be too much for her community to overcome, but she is determined to keep both Boutin and its indomitable spirit alive.
Hazel Hill is Gonna Win This One by Maggie Horn
When she discovers her nemesis, Ella Quinn, is being harassed by golden boy Tyler Harris, seventh grader Hazel Hill is determined to prove it, since no one believes he would do such a thing, even if it means risking everything.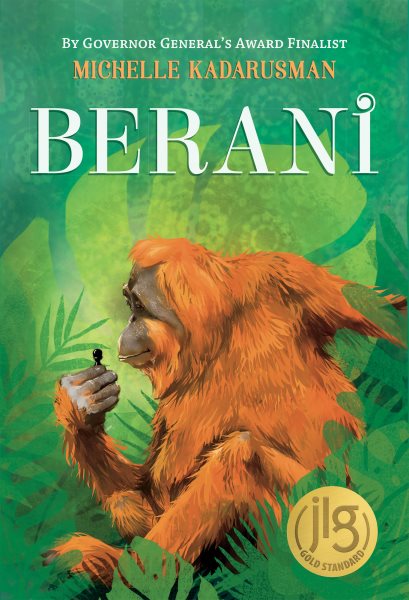 Berani by Michelle Kadarusman
Perspectives of two Indonesian middle-schoolers and a caged orangutan entwine. Wealthy Malia faces the consequences of disobediently circulating an anti-palm-oil petition at her school, resulting in suspensions for herself, her best friend, and her teacher. Ari worries about Ginger Juice, the orangutan his uncle keeps in a cage. When Ari learns about orangutan rehabilitation centers from Malia's petition, the young people unite to plot a rescue.
Attack of the Black Rectangles by A. S. King
When sixth-grader Mac discovers several words of his classroom copy of Jane Yolen's The Devil's Arithmetic are blacked out he is outraged, so he, his friends, and his eccentric family set out to do something about the censorship imposed by one teacher and the school board.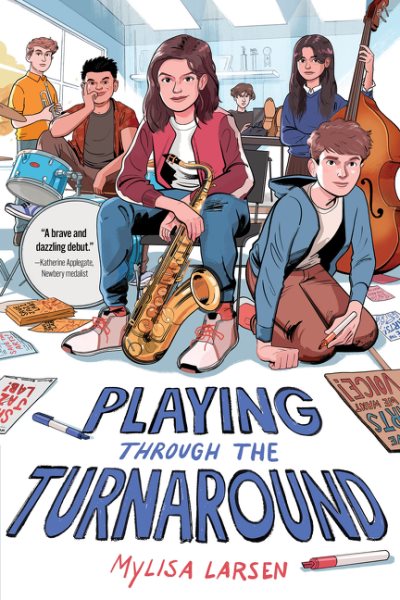 Playing Through the Turnaround by Mylisa Larsen Fourth period is hands down the best time of day in Connor U. Eubanks Middle School, because that's when Mr. Lewis teaches Jazz Lab. So his students are devastated when their beloved teacher quits abruptly. Once they make a connection between budget cuts and Mr. Lewis's disappearance, they hatch a plan. Soon, they become an unlikely band of crusaders, and their quest quickly snowballs into something much bigger. But the adults in charge seem determined to ignore their every protest. How can the kids make themselves heard?
We Were the Fire by Sheila P. Moss
Determined to stand up for their rights, eleven-year-old Rufus, a Black boy, and his friends participate in the 1963 civil rights protests in Birmingham, Alabama.
Nikhil Out Loud by Maulik Pancholy
The voice actor for a hit animated series, thirteen-year-old Nikhil must find the courage to speak out about what's right when a group of conservative parents protest his openly gay status.
A Seed in the Sun by Aida Salazar
When her family arrives for the grape harvest in Delano, California, Lula meets activist Dolores Huerta and el Teatro Campesino (the official theater company of the United Farm Workers).
Secret Battle of Evan Pao by Wendy Wan Long Shang
Evan Pao and his family move to Haddington, Virginia in hopes of keeping his father's notoriety a secret, but a small southern town is not an easy place for a Chinese-American boy to fit in, and one kid, Brady Griggs, seems determined to make things difficult.