Recent Genealogy Posts:
ancestry.com still available at home for free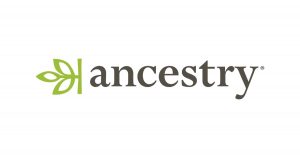 I wanted to ensure that our local genealogists know that they can still access ancestry.com from home for free through Sept. 30 at least and possibly longer.
You need to access the link by going to curtislibrary.com and clicking on the "Research" tab on the far right side of the page.
Click on "Digital Maine Library".
You will see an alphabetical list of the resources available, including two versions of ancestry.com – one for schools and one for public libraries.
Click on the public library version of ancestry.com.
That should take you right to ancestry.com
Ancestry will reevaluate at the end of September as to whether they will extend at home use for library patrons so check back then.  Happy research!
Genealogy Drop-in on Zoom at Patten Free Library – register if interested
Write down what you are experiencing
Are you writing down your experiences during COVID-19?  I know it is hard.  We are in the middle of it and it feels like it will never end.  But, as a genealogist, consider how much your children and their descendants far into the future will value your perspective as a person who lived through a world-wide pandemic.  We are in the middle of  a major world event and, speaking as someone who has done research on the 1918 flu epidemic, people in the future will be fascinated by our thoughts!
Here's some ideas that might help you get started in your writing:
Think about where you live and how your location affects your experience of the epidemic. For example, if you live in Maine what is happening to you is probably very different from people living in NYC or Chicago or Los Angeles.
How have you spent time during the stay-at-home period? Have you tried any new hobbies or read new authors?  How did you keep your equilibrium?  Did you cook more or start baking bread?
Have you done any genealogy research while at home? How did that research make you feel?  For example, I love doing genealogy right now because it both takes my mind off of all that is happening but it also gives me a sense of perspective.  Epidemics are not new things and it helps me to know that my grandparents lived through very similar times.
Write some words of advice to future generations. What have you done during this time that was helpful (connect with friends) and what hasn't been helpful (eating a lot of cookies!). Have you learned anything you want to share?
When you are done writing, save your memories with your genealogy research software/notebook/file.  I can promise you that future generations will find your perspective both helpful and absorbing.
Virtual genealogy help!
Working on your genealogy during your self-distancing?  Run into a question or problem?  Lynne Holland, our Curtis Genealogy volunteer, has offered to answer genealogy questions on Fridays during the time when she would normally have been at Curtis Library (from 9:30am to noon).
Just drop her an email (rootsdigger7@gmail.com) with your question.
Make sure your question is short, very specific, and includes a short bit of background so she can be sure of what your question is.
She will get back to you on the Friday after she receives your email.
If you have Zoom and know how to use it, you can schedule a 15 minute Zoom meeting with Lynne via email for the Friday of the week you email.  She will confirm with you that she has that time available.
Thank you to Lynne for her willingness to keep things moving for our local Curtis genealogists!