Recent Genealogy Posts:
You are the first to know…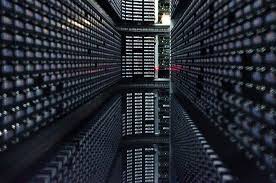 We have some great news for local historians and genealogists!  Thanks to the generosity of the Alfred M. Senter Fund and an anonymous library donor, Curtis Library has started digitizing its collection of microfilms of the Times Record (in earlier versions called The Brunswick Record and The Brunswick Telegraph).  The newspaper is now digitized from 1853 through 1964.  We will soon be starting phase 2 of the project to continue digitizing up through 1977.
You can access the new database at: http://curtis.advantage-preservation.com/  You will know you are in the right place because it will say "Welcome to our community history archive".
The database is free and accessible to all.  You can do a detailed search or browse by title or year.  The database will show you those "hits" that have the most iterations of your search terms (just keep in mind that the hits are not provided based on date like many databases).  When you find a hit that looks right, click on it and it will take you to the actual newspaper page.
The "Resources" tab at the top of the page is a great place to go for more information or call us at the library.
Thank you to the financial support from our donors that has made this project a possibility for our community!