Chapter Books:  Fantasy Adventures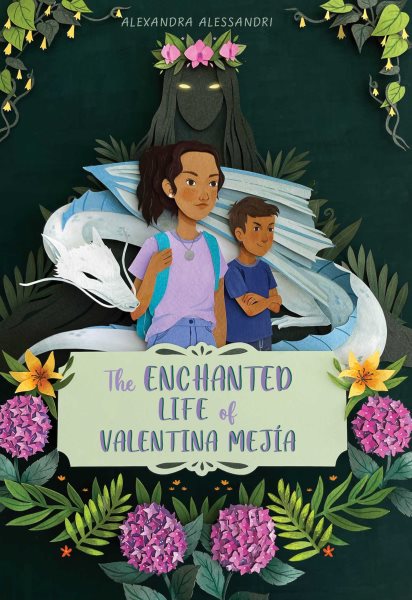 The Enchanted Life of Valentina Meja
by Alexandra Alessandri
To save their father's life, a brother and sister must journey across a land full of magical beings from Colombian folklore and find the most powerful and dangerous of them all–the Madremonte.
Witchlings: The Golden Frog Games
by Claribel Ortega
Ravenskill is hosting the Golden Frog Games, a magical tournament, but somebody is using forbidden hexes to turn contestants into stone; meanwhile Seven Salazar, future "uncle" of Ravenskill, who is supposed to have the power to communicate with animals, has a secret–the only voices she hears belong to the deadly monstruos.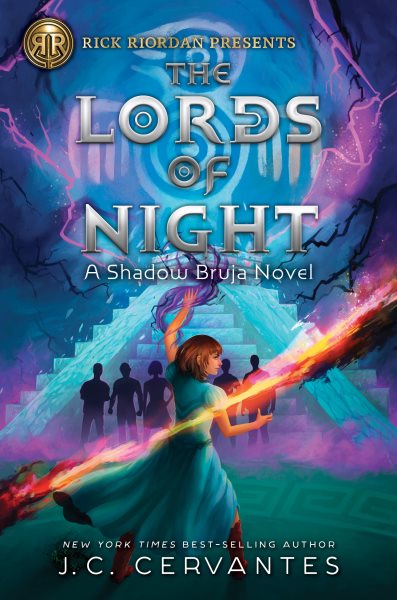 The Lords of Night
by J. C. Cervantes
When fourteen-year-old godborn and shadow bruja, Renata, embarks on a quest to stop five rogue demigods from awakening the nine Aztec Lords of Night and overpowering the Maya gods, she confronts questions about her family, her magic, and her destiny.
Valentina Salazar is Not a Monster Hunter
by Zoraida Cordóva
Nothing about Valentina Salazar has ever been "normal." The Salazars are protectors, tasked with rescuing the magical creatures who sometimes wander into our world. When Val's father is killed during a rescue mission gone wrong, her mother decides it's time to retire from their life on the road. She moves the family to a boring little town in upstate New York and enrolls Val and her siblings in real school for the first time. But Val is a protector at heart and she can't give up her calling.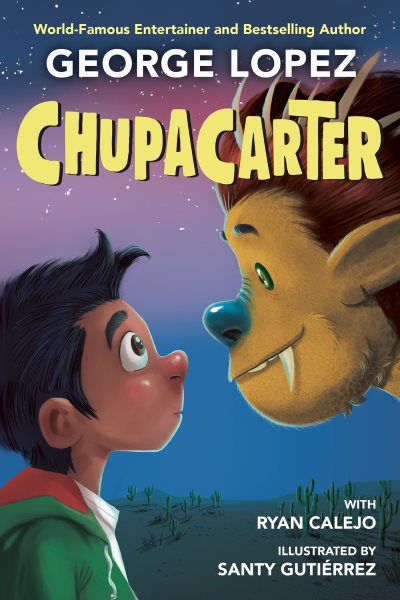 ChupaCarter
by George Lopez
Twelve-year-old Jorge is lonely and resentful after being sent to live with his grandparents. The only kid at his new school who shares his interest in junk food and games turns out to be a young chupacabra–a legendary monster whose kind is known for being bloodthirsty livestock killers. The truth is, Carter is anything but savage–he's kind, a good listener, and has great taste in sneakers. Being friends with a mythical creature should be amazing, but when local cattle turn up dead and his principal suspects the truth, Jorge is torn. Should he trust that his friend is innocent and protect him from exposure, or reveal his dangerous existence and change the world forever?
Chapter Books: Family and Friends
Flora La Fresca and the Art of Friendship
by Veronica Chambers
Ten-year-old larger-than-life Flora Violeta LeFevre uses humor and a little mischief to navigate her best friend moving away, her sister's overbearing and all-consuming quince preparations, and a surprising new friendship.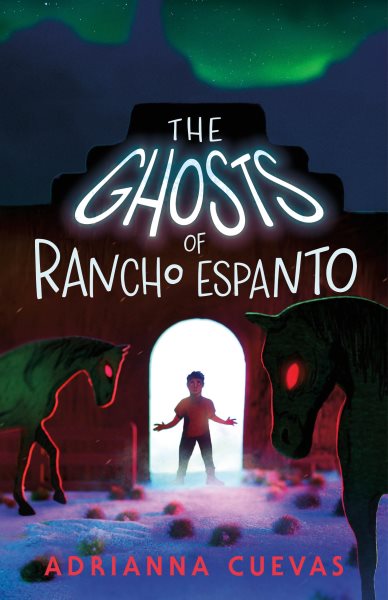 The Ghosts of Rancho Espanto
by Adrianna Cuevas
Rafa goes to work on a Rancho Espanto as punishment for a prank gone wrong, where he discovers a mystery as inexplicable as it is familiar and ultimately leads to Rafa learning hard truths about himself.
Aniana del Mar Jumps In
by Jasminne Mendez
Aniana del Mar belongs in the water like a dolphin belongs to the sea. But she and Papi keep her swim practices and meets hidden from Mami, who has never recovered from losing someone she loves to the water years ago. That is, until the day Ani's stiffness and swollen joints mean she can no longer get out of bed, and Ani is forced to reveal just how important swimming is to her.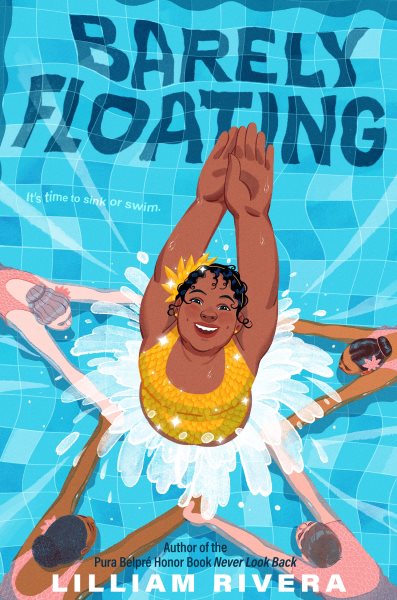 Barely Floating
by Lilliam Rivera
Twelve-year-old Natalia's dream of becoming a synchronized swimmer is in jeopardy when her parents decide they are against a sport that emphasizes looks, but Nat is determined to change their minds.
Two Green Birds
by Geraldo Valaerio
Francisco's grandmother has a surprise for him. In her backyard is a guava tree with a cage containing two magnificent green birds. Francisco has never seen birds so green, so beautiful. He imagines them sitting on his hand, or murmuring in his ear as he scratches the backs of their heads.
Picture Books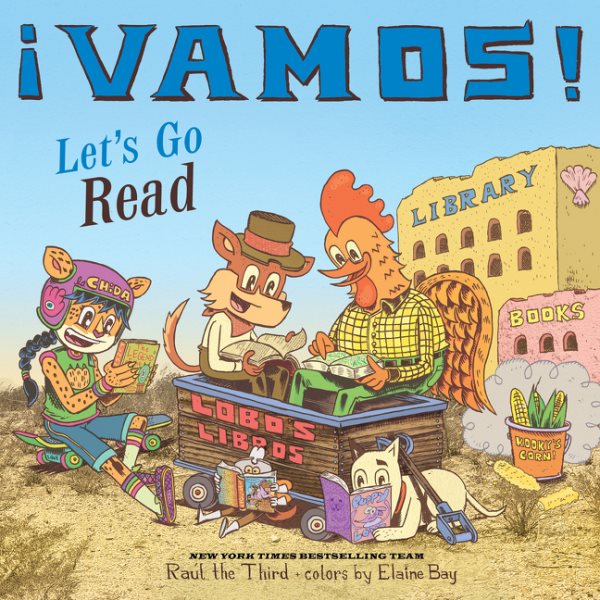 ¡Vamos! Let's Go Read
by Raul the Third
Little Lobo and his friends are excited for the out-of-this-world book festival the Guadalupian Library hosts every year! Everyone has a special book they're looking for, but there's so much to see and do first.
A Land of Books: The Dreams of Young Mexihcah Word Painters
by Duncan Tonatiuh
A story of how the Mixtecs create painted manuscripts, or codices, that reflect their way of life and document their history, science, land tenure, tribute, and sacred rituals.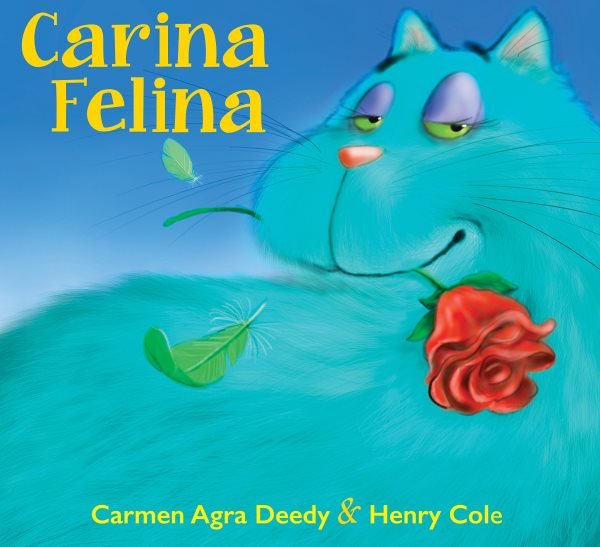 Carina Felina
by Carmen Agra Deedy
Carina Felina is an arrogant cat with an appetite so huge that she eats everything and everyone who crosses her path as she ambles through Havana–until a small crab outsmarts her and saves the day.
A Crown for Corina
by Laekan Zea Kemp
Corina's Abuela helps her select flowers that mean something to Corina from the garden for her Mexican flower crown that she will wear on her birthday, and explains the symbolic meaning of a birthday crown.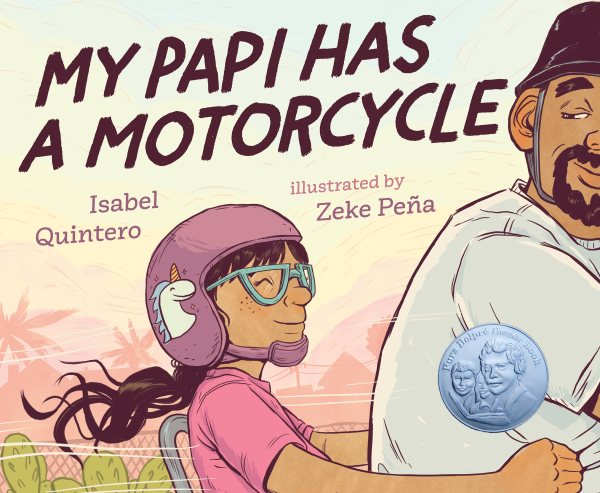 My Papi Has a Motorcycle
by Isabel Quintero
When Daisy Ramona zooms around her neighborhood with her papi on his motorcycle, she sees the people and places she's always known. She also sees a community that is rapidly changing around her. But as the sun sets purple-blue-gold behind Daisy Ramona and her papi, she knows that the love she feels will always be there.