We asked Curtis staff: what are the books you most enjoyed in 2022?  the books you find yourself recommending to family, friends, patrons…?  Here are their answers. Click on title to check availability and request.
Jocelyn, Teen Services: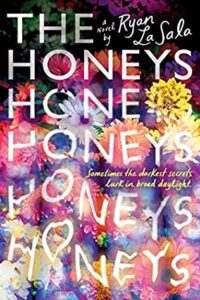 I Kissed Shara Wheeler by Casey McQuiston (2022) Chloe hates her missing academic rival…or does she?
Burn Down, Rise Up by Vincent Tirado (2022) The horrors of generations of institutional racism comes to life in the Bronx.
The Honeys by Ryan La Sala (2022) Explores gender, and grief at a horrifying elite summer camp.
The Last Cuentista by Donna Barba Higuera (2021) On a journey to a new planet, Petra fights to hold on to humanity and the stories of Earth.
Iron Widow by Xiran Jay Zhao (2021) Futuristic, mecha, sci-fi/fantasy based on Chinese history.
Alida, Adult Services/ Youth Services: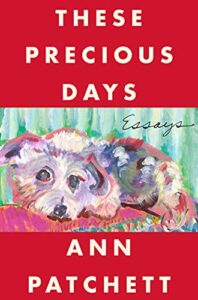 Empire of Pain: The Secret History of the Sackler Dynasty by Patrick Radden Keefe (2021).    I listened to it on Cloud Library.  It is read by the author, who is an excellent narrator.   It's a great example of narrative nonfiction.  Gripping story, interesting characters, heroes and villains, pathos and vindication, generational family saga.
These Precious Days: Essays by Ann Patchett (2021).  Wise musings about writing and a writer's life from a master of the craft.
Crying in H Mart: A Memoir by Michelle Zauner (2021).  new, original addition to the memoir genre.  Korean-American rockstar (Japanese Breakfast) comes to terms with family and cultural legacy, grief and struggle, through exploration of her Korean culinary roots.
Small Things Like These by Claire Keegan (2021),  evocative, lyrical, heart-breaking and heart-warming–it was over much too quickly!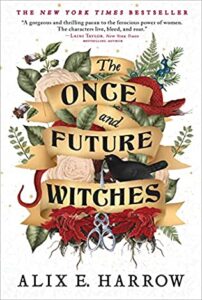 Ellis, Volunteer Coordinator:
Spear by Nicola Griffith (2022)
The Once and Future Witches by  Alix E Harrow (2020)
Sorrowland by Rivers Solomon (2021)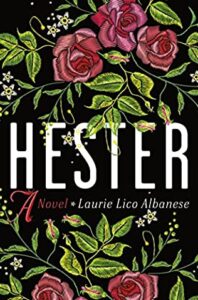 Wynter, Adult Services Manager:
In the House in the Dark of the Woods by Laird Hunt (2018)
Hester by Laurie Lico Albanese (2022)
Where the Dead Sit Talking by Brandon Hobson (2018)
Harry Sylvester Bird by Chinelo Okparanta (2022)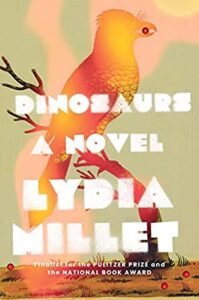 Pamela, Adult Services:
Psalm for the Wild-Built by Becky Chambers, First in the Monk & Robot series (2021). Science fiction that is hopeful and comforting.
Lucky Turtle by Bill Roorbach (2022). Love story between two young people set in Montana, by a fabulous Maine writer.
Dinosaurs by Lydia Millett (2022). Character-driven book about a man starting over after a failed relationship.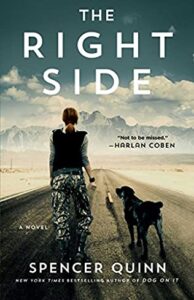 Sheryl, Lending Services:
The Lost Spells poetry by Robert Macfarlane and stunningly illustrated by Jackie Morris (2020)
Letters of Note: An Eclectic Collection of Correspondence Deserving of a Wider Audience compiled by Shaun Usher (2014). A reminder of how important and entertaining the seemingly lost art of correspondence truly is.
The Right Side by Spencer Quinn (2017). an intriguing departure from his Chet and Bernie series.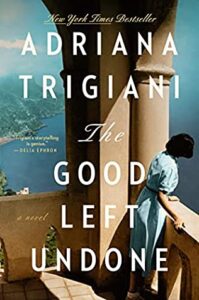 Cheer Allan, Technical Services:
The Fabled Life of Aesop by Ian Lender, illustrated by Pamela Zagarenski (2022).  many of the fables plus a biography of Aesop.
The Good Left Undone by Adriana Trigiani  (2022) WWII fiction — takes place in Italy and England.
Brand New Boy by David Almond, Illustrated by Marta Altes (2022)   A new classmate joins the class– he's little different, but a group of students befriend him.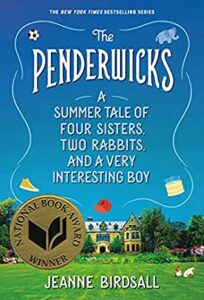 Persephone, Lending Services:
Lessons in Chemistry by Bonnie Garmus (2022)
My Father's Island: A Galapagos Quest by Johanna Angermeyer (1989)
The Penderwicks series by Jeanne Birdsall, starting with The Penderwicks: A Summer Tale of Four Sisters, Two Rabbits and a Very Interesting Boy (2005)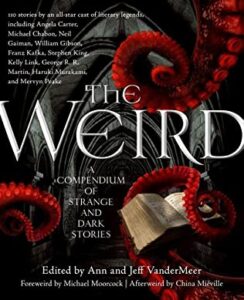 Clint, Adult Services:
Tidepool by Nicole Willson (2021)
The Weird: A Compendium of Strange and Dark Stories edited by Jeff VanderMeer & Ann VanderMeer (2011)
Norse Mythology by Neil Gaiman (2017)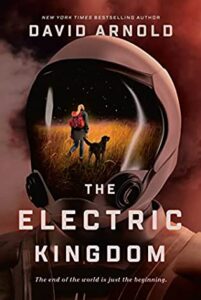 Jamie, Adult Services:
Hero of Two Worlds: The Marquis de Lafayette in the Age of Revolution by Mike Duncan (2021). I read five books about Lafayette this year, so I would be remiss if I didn't include one about this fascinating historical figure.
The Electric Kingdom by David Arnold (2021). A twisty post-apocalyptic story about a girl and her dog!
The Kingdoms by Natasha Pulley (2021). An alternative history story with mind-blowing time travel!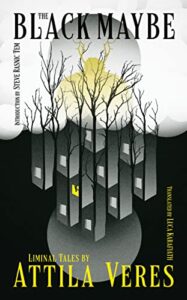 Aurora, Technical Services:
The Black Maybe: Liminal Tales by Attila Veres (2022)
Islands of Abandonment: Nature Rebounding in the Post-Human Landscape by Cal Flynn (2021)
100 Times: A Memoir of Sexism by Chavisa Woods (2019)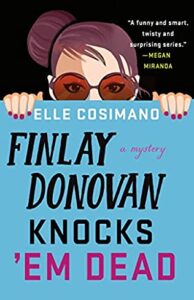 Jenn, Lending Services:
The Magical Yet by Angela DiTerlizzi, art by Lorena Alvarez (2020)  The story of "practice makes perfect".
By the Time You Read This I'll Be Gone by Stephanie Kuehn (2022). In this fun Teen novel, the great grand niece of Jessica Fletcher (Cabot Cove/Murder She Wrote) becomes obsessed with unsolved mysteries.
Bravely by Maggie Stiefvater (2022) Merida's next adventure after "Brave".
Finlay Donovan Knocks 'Em Dead by Ellie Cosimano (2022) Second in the series.
If you need more reading recommendations, call us at 725-4252 or email helpdesk@curtislibrary.com  We are always happy to help.