Maine is home to an abundance of great writers.  Below are a few authors and a book they are well-known for.  Click on titles to check availability and request.
Classic Fiction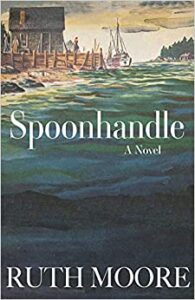 Ruth Moore (1903-1989)  Spoonhandle (1946)
The four Stilwells, residents of a small Maine fishing village, stand divided–two of them will do anything for money, while the other two hold higher values.
Gladys Hasty Carroll (1904 – 1999)  As the Earth Turns (1933)
When As The Earth Turns was first released in 1933 it became an immediate best seller, went through many editions and was translated and read worldwide. In this portrayal of Maine rural life in the 1920s, we feel the uncertainties and tensions of our modern world through the children of the Shaw family. Some are lured away from the farming life, some struggle to make it work. Ultimately, through it celebrates the spirit of those who survive by an intelligence born of their deep connection to the land and its Seasons.
Elisabeth Ogilvie (1917 – 2006)  High Tide at Noon, first in the Tide trilogy (1944)
The struggles, hardship, and joy of one woman's life on a Maine island are brought to life in this haunting trilogy, the first three books of the Bennett's Island series. Elisabeth Ogilvie tells the story of Joanna Bennett and her colorful life on Bennett's Island with a sensitivity and truthfulness born of her own early years on isolated Criehaven, the real Bennett's Island.
Sarah Orne Jewett (1849 – 1909)  The Country of the Pointed Firs (1896)
Classic short novel about three months of life in a small Maine coastal town.
Mary Ellen Chase (1887- 1973)  Mary Peters (1934)
Born and raised until age fifteen on her father's merchant ship, Mary experiences drastic changes in her life when she enters village life in 1800s Maine.
Contemporary Fiction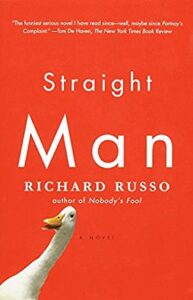 Richard Russo  Straight Man (1997)
A comedy on university downsizing. To make sure the English department's budget is not cut, William Devereaux, its chairman, goes on TV threatening to kill a goose a day if that happens. Unfortunately a goose is beheaded soon after and Devereaux finds himself in hot water. The setting is Pennsylvania.
Stephen King  11/22/63 (2011)
King sweeps readers back in time to another moment, a real life moment, when everything went wrong: the JFK assassination. And he introduces readers to a character who has the power to change the course of history.
Elizabeth Strout  My Name is Lucy Barton, first in the Amgash novels (2016)
Lucy Barton is recovering from an operation. Her mother, to whom she hasn't spoken for many years, comes to see her. Just below the surface lie the tension and longing that have informed every aspect of Lucy's life.
Lily King  Euphoria (2014)
English anthropologist Andrew Bankson has been alone in the field for several years, studying the Kiona river tribe in the territory of New Guinea. Haunted by the memory of his brothers' deaths and increasingly frustrated and isolated by his research, Bankson is on the verge of suicide when a chance encounter with colleagues, the controversial Nell Stone and her wry and mercurial Australian husband Fen, pulls him back from the brink.
Carolyn Chute  The Beans of Egypt Maine, first in the Egypt, Maine novels (1985)
A rural family struggles with the pain and humiliation of poverty.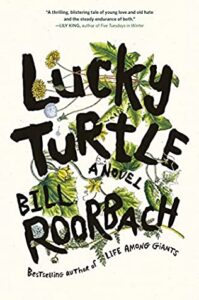 Bill Roorbach  Lucky Turtle (2022)
When privileged white sixteen-year-old Cindra is sent to a reform camp in Montana, she becomes transfixed by Lucky, a mysterious camp employee. As the connection between them grows, Lucky and Cindra become lovers and escape into the Rocky Mountains to create an idyllic life, living off Lucky's vast knowledge of the wilderness.
Morgan Talty  Night of the Living Rez (2022)
Set in a Native community in Maine, this collection about what it means to be Penobscot in the twenty-first century and what it means to live, to survive, and to persevere after tragedy. In twelve stories, the author, with humor, compassion, and insight-breathes life into tales of family and a community as they struggle with a painful past and an uncertain future. A collection that examines the consequences and merits of inheritance.
Richard Ford  Canada  (2012)
In 1956, Dell Parsons' parents robbed a bank; finding himself living in Canada with a violent man, Dell discovers, in this new world of secrets and upheaval, he is not the only one whose past lies on the other side of a border.
Monica Wood  The One-in-a-Million Boy (2016)
When Quinn's young son suddenly dies, he seeks forgiveness for his shortcomings by completing one of his son's Boy Scout badges, where he forges a friendship with Ona, a 104-year-old woman.
Mysteries and Thrillers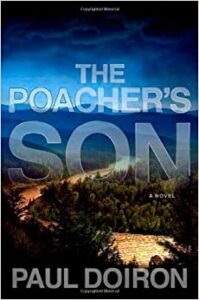 Paul Doiron  The Poacher's Son, first in the Game Warden Mike Bowditch series (2010)
Game warden Mike Bowditch returns home one evening to find an alarming voice from the past on his answering machine: his father Jack, a hard drinking womanizer who makes his living poaching illegal game. An even more frightening call comes the next morning from the police: they are searching for the man who killed a beloved local cop the night before—and his father is their prime suspect. Jack has escaped from police custody, and only Mike believes that his tormented father might not be guilty. Now, alienated from the woman he loves, shunned by colleagues who have no sympathy for the suspected cop-killer, Mike must come to terms with his haunted past. He knows firsthand Jack's brutality, but is the man capable of murder? Desperate and alone, he strikes up an uneasy alliance with a retired warden pilot, and together the two men journey deep into the Maine wilderness in search of a runaway fugitive. But the only way for Mike to save his father is to find the real killer—which could mean putting everyone he loves in the line of fire.
Tess Gerritsen  The Surgeon, First in the Rizzoli and Isles series (2001)
Dr. Catherine Cordell, recovering from a brutal attack and hiding her fear behind a mask of professionalism, is the only one that can stop a psychotic killer known as "The Surgeon," due to his horrific methods of murder, before he kills again. Detective Jane Rizzoli and medical examiner Maura Isles.
Adam White  The Midcoast (2022)
Recently returned to a tourist haven on the coast of Maine, Andrew, a high school English teacher, is envious of his former friend Ed Thatch's extravagant new lifestyle until he stumbles upon the truth, finding his envy turning to horror as the true story of the Thatches begins.
Gerry Boyle  Deadline, First in the Jack McMorrow mysteries (1993)
When newspaper editor Jack McMorrow moves to Maine to get away for the rat race of the big city, his investigation into the St. Amand Paper Company leads to murder and kidnapping.
Nonfiction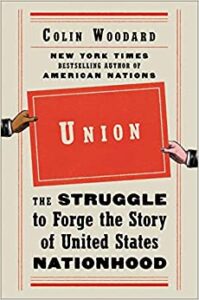 Colin Woodard Union: The Struggle to  Forge the Story of the United States Nationhood (2020)
Union tells the story of the struggle to create a narrative for the United States, one that could hold its rival regional cultures together and forge, for the first time, a genuine American nationhood.
Richard Rubin  Back Over There:  One American Time-Traveler, 100 Years Since the Great War, 500 Miles of  Battle-scarred French Countryside, and Too Many Trenches, Shells, legends and Ghosts to Count  (2017)
In The Last of the Doughboys, Richard Rubin introduced readers to a forgotten generation of Americans: the men and women who fought and won the First World War. Interviewing the war's last survivors face-to-face, he knew well the importance of being present if you want to get the real story. But he soon came to realize that to get the whole story, he had to go Over There, too. So he did, and discovered that while most Americans regard that war as dead and gone, to the French, who still live among its ruins and memories, it remains very much alive
Linda Greenlaw  Seaworthy: A Swordboat Captain Returns to the Sea (2010)
The author's sequel to The Hungry Ocean is an account of her return to swordfishing. Capturing the moment-by-moment details of her journey, Seaworthy is Greenlaw's narrative about a person setting her own terms and finding her true self between land and water.
Bernd Heinrich  A Naturalist at Large:  The Best Essays of Bernd Heinrich  (2018)
From the acclaimed scientist and writer, essays collected for the first time in book form, on ravens and other birds, insects, trees, elephants, and more: once again 'passionate observations [that] superbly mix memoir and science.
Jaed Coffin  Roughhouse Friday: A Memoir (2019)
The author recounts his time spent in Alaska, boxing. A beautifully crafted memoir about fathers and sons, masculinity, and the lengths we sometimes go to in order to confront our past.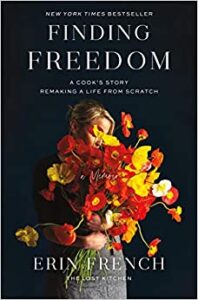 Erin French  Finding Freedom:  A Cook's Story: Remaking a Life From Scratch (2021)
Long before The Lost Kitchen became a world dining destination, Erin French was a girl roaming barefoot on a 25-acre farm, a teenager falling in love with food while working the line at her dad's diner and a young woman finding her calling as a professional chef at her tiny restaurant tucked into a 19th century mill
Kerri Arsenault  Mill Town: Reckoning with What Remains  (2020)
Kerri Arsenault grew up in the rural working class town of Mexico, Maine. For over 100 years the community orbited around a paper mill that employs most townspeople. Arsenault sifts through historical archives and scientific reports, talking to family and neighbors, and examining her own childhood to present a portrait of a community that illuminates not only the ruin of her hometown and the collapse of the working-class of America.
Louise Dickinson Rich  (1903—1991) We Took to the Woods  (1942)
In her early thirties, Louise Dickinson Rich took to the woods of Maine with her husband. They found their livelihood and raised a family in the remote backcountry settlement of Middle Dam, in the Rangeley area. Louise made time after morning chores to write about their lives.
If you need more reading recommendations, call us at 725-5242 — we are always happy to help you find your next great read!