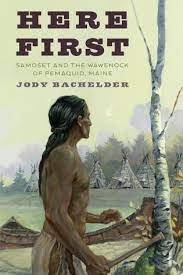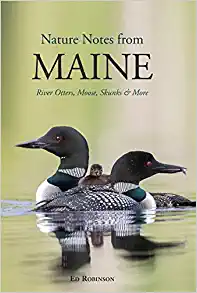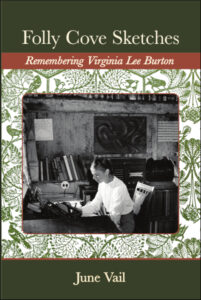 Join us for some great Maine author events!  All programs are free and open to the public, in our Morrell Meeting Room.
Wednesday October 26 at 6:30pm:  Jody Bachelder
Tuesday November 1 at 7pm:  Ed Robinson
Tuesday November 29 at 7pm:  June Vail
Maine author and school librarian, Jody Bachelder. Wednesday October 26 at 6:30pm will present her new book Here First: Samoset and the Wawenock of Pemaquid, Maine, published by DownEast Books.
Copies of the book will be available for sale and signing at the event, via Gulf of Maine Books.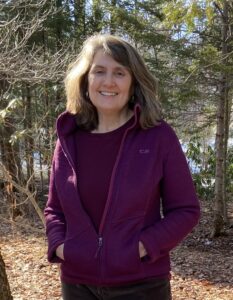 Jody Bachelder grew up on the Pemaquid Peninsula in Maine where Samoset and the Wawenock lived, and like many people of European descent, she knew little about the Indigenous people who called the area home for thousands of years. With a background in library work, she began her research with the question "What was Samoset doing in Plymouth?" The journey to find the answer was both enlightening and surprising. She lives in midcoast Maine with her husband. Here First is her first book.
On March 16, 1621, Samoset, a sagamore of the Wawenock, cemented his place in history. He was the first Indigenou person to make contact with the colonists at Plymouth Plantation, startling them when he emerged from the forest and welcomed them in English. The extraordinary thing about Samoset's story is that he was not from Plymouth. He was not even Wampanoag, or more specifically Patuxet, who lived in the area. Samoset's home was more than 200 miles away on the coast of present-day Maine. So why was he there? And why was he chosen to make contact with the English settlers?
In addition to that first meeting in Plymouth, Samoset's life coincided with several important events during the period of early contact with Europeans, and his home village of Pemaquid lay at the center of Indigenous-European interactions at the beginning of the 17th century. As a result he and his people, the Wawenock, were active participants in this history. But it came at great cost, and the way of living that had sustained them for centuries changed dramatically over the course of his lifetime as they endured war, epidemics, and a clash of cultures. This is their story.
On Tuesday November 1 at 7pm, Ed Robinson will give a one-hour presentation highlighting some of Maine's more secretive wildlife species.  We rarely see these creatures but there is much to learn about them and their lifestyles.  This presentation will feature Atlantic puffins, black bears, northern saw-whet owls, Canada lynx, and the American mink along with a couple surprises.  Writer and photographer Ed Robinson spends a great deal of time studying the outside world around us and will share some insights about these fascinating animals.  The presentation will entertain and educate with stunning photos, biological facts and stories with a Q&A session to follow as appropriate.
Ed grew up in the beautiful Finger Lakes region of western New York and developed a deep love for wild creatures and the natural environment.  Since moving to Orr's Island, Maine from England in 2007, he has been exploring this beautiful state and writing about the creatures that live here.  Ed recently published his second book titled Nature Notes from Maine: Puffins, Black Bears, Raccoons & More, with the profits benefitting public education and conservation of the environment around us.
In reviewing Ed's first book George Smith, former Outdoor News Editor for the Bangor Daily News noted, "This book is full of great stories about Maine's wild animals.  The stories are highly entertaining and brought back memories of my own wildlife encounters.  These are the wild creatures that make life in Maine very special."  A reviewer for the Natural Resources Council of Maine described the writing as "lucid and tranquil."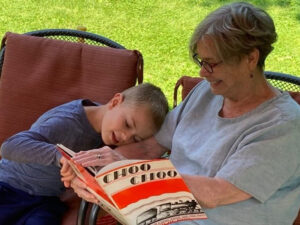 June Vail will present on Tuesday November 29 at 7pm.
June Vail's new memoir, Folly Cove Sketches: Remembering Virginia Lee Burton (2022), paints a warm, honest portrait of her great-aunt, Virginia Lee Burton, author and illustrator of beloved mid-century children's books Mike Mulligan and his Steam Shovel and The Little House. Vail vividly recounts how living as a teenager with her great-aunt Jinnee broadened her awareness and motivated unforeseen life choices.
June Adler Vail (AB Connecticut College, MALS Wesleyan University) founded Bowdoin College's dance program and, as professor, chaired the department of theater and dance, teaching courses in choreography and dance ethnography. Folly Cove Sketches is her latest book. Previously she published Cultural Choreographies (1997) and The Passion of Perfection: Gertrude Hitz Burton's Modern Victorian Life (2017), a meticulously researched biography of Vail's proto-feminist great-grandmother, which was selected as 2017 finalist, Maine Literary Award for Non-fiction. June lives in Brunswick, Maine, with her husband, David, and enjoys reading with her grandchildren.