We have so many chapter books and graphic novels to share! Here are a few of the new books weʻre ready to put on hold for you to pick up curbside. Perfect for summer reading.
The One and Only Bob by Katherine Applegate
In this companion to the One and Only Ivan, Ivanʻs beloved best friend, Bob the dog, isnʻt quite content living the life of a house pet. Fortunately, he can visit Ivan and Ruby the elephant often. When a storm whips up trouble, Bob topples into an adventure headfirst and heart thrumming.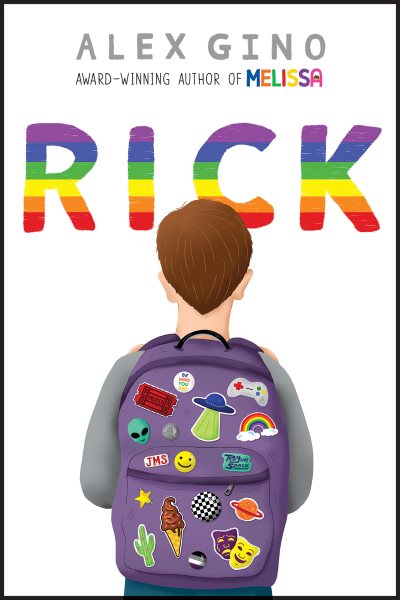 Rick by Alex Gino
As Rick starts sixth grade, it seems like everyone likes someone – like likes them. Rick isnʻt sure heʻs interested in girls, but he doesnʻt really feel interested in boys either. A standalone companion to George.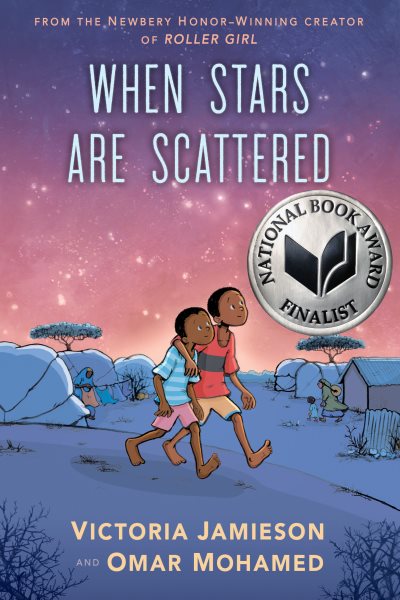 When the Stars Were Scattered by Victoria Jamieson and Omar Mohamed
Omar Mohamed teamed up with graphic novelist Victoria Jamieson (Roller Girl, Allʻs Faire in Middle School) to share his experience growing up in a Kenyan refugee camp after fleeing Somalia with his brother.  Sometimes sad, sometimes hopeful, the story welcomes readers at every turn.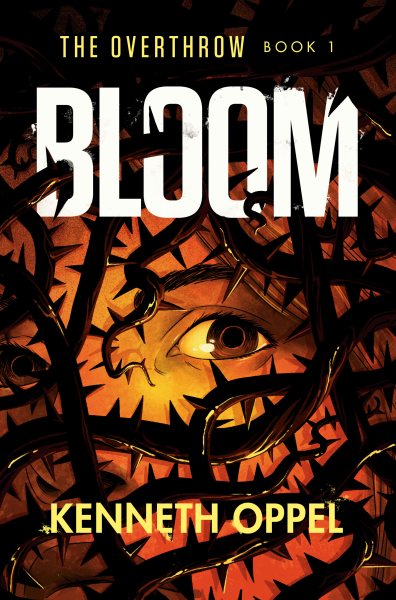 Bloom by Kenneth Oppel
First it rains, then strange plants begin growing everywhere, releasing toxic pollen. Not just on the island, but all over the world. Only three kids seem to be immune. Can they stop the invasion before it stops life on earth? A non-stop action thriller. The first of a trilogy.
Ghost Squad by Clarabel Ortega
Lucely is happy living with her father and the beloved ghosts of her relatives until the spirits begin to disappear. Trying to help, Lucely and her best friend, Syd, unwittingly unleash an evil spell on the town. Everything starts to go wrong, but Lucely, Syd, and Chunk the cat wonʻt stop until theyʻve set things right again.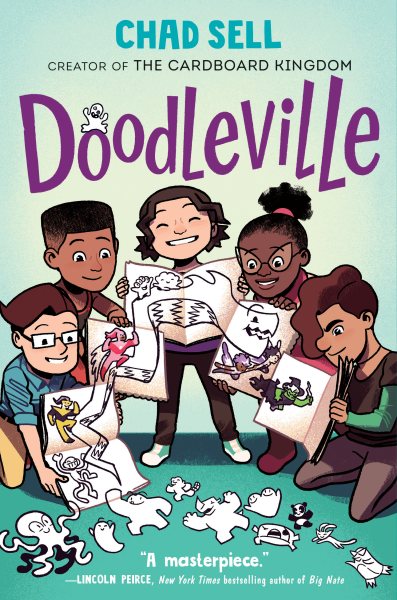 Doodleville by Chad Sell
Drew loves to draw, but her goodhearted doodles regularly escape from the page. When she sketches a monster that unexpectedly responds to her own levels of stress and anger, she must reckon with the real trouble it causes. Chad Sell, author of the 2019-20 Maine Student Book Award winner The Cardboard Kingdom, comes through with another graphic novel full of heart and creative kids grappling with big questions.
Camping with Unicorns by Dana Simpson
Phoebe and her unicorn, Marigold Heavenly Nostrils, are back for another adventure. School is out and theyʻre ready for summertime fun.
Request any of these books online or call the library at 725-5242.