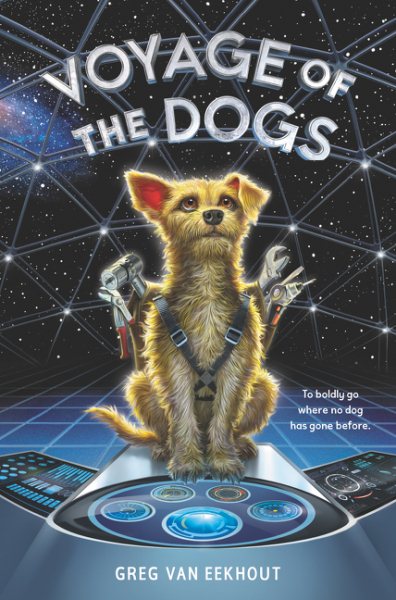 In these exciting science fiction stories, characters are thrown into shocking situations and must use only their wits and the tools they have on hand to save themselves (and possibly the world).
The Lion of Mars by Jennifer Holm
When a mysterious virus breaks out in the U.S. settlement on Mars, Bell and his friends must work together to save not just their home, but all the other international settlements on the planet.
The Wild Robot by Peter Brown
Roz the robot discovers that she is alone on a remote, wild island with no memory of where she is from or why she is there. Her only hope of survival is to try to learn about her new environment from the island's hostile inhabitants. (Sequel: The Wild Robot Escapes)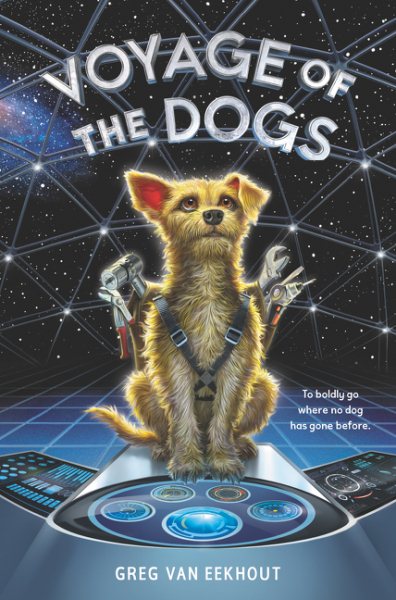 Voyage of the Dogs by Greg Van Eekhout
Lopside and his canine crew are working alongside their humans onboard the spaceship Laika when the dogs are abandoned, millions of miles from civilization. Survival seems impossible. But these are all good dogs–and good dogs always complete their mission.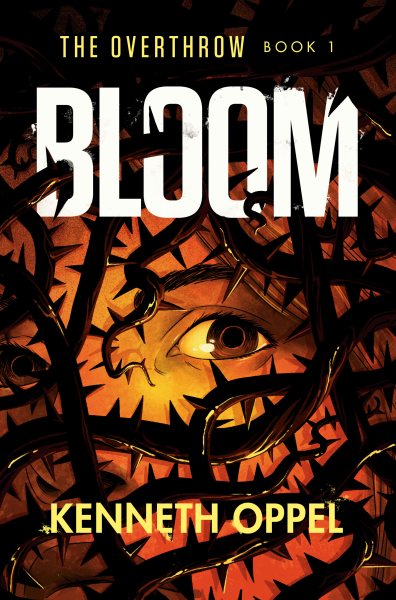 Bloom by Kenneth Oppel
The invasion begins–but not as you'd expect. It begins with rain. Rain that carries seeds that sprout–overnight, everywhere. The new plants take over crop fields, twine up houses, and burrow below streets.  They bloom–and form Venus flytrap-like pods that swallow animals and people. They bloom–everywhere, unstoppable. Or are they? Three kids on a remote island seem immune to the toxic plants. Are they be the key to beating back this invasion? (Overthrow Trilogy: Bloom, Hatch, Thrive)
Last Day on Mars by Kevin Emerson
While waiting to leave Mars before it burns up just like the Earth before it, Liam and Phoebe discover that humans are just one of the species trying to survive in space. (Sequel: Oceans Between Stars)