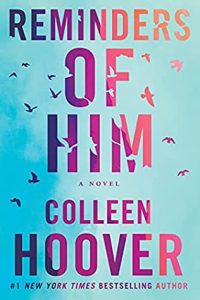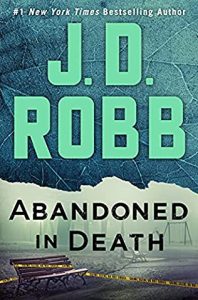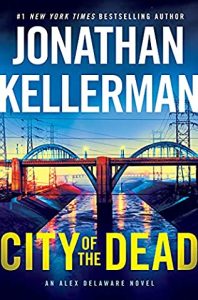 Here are titles we have recently added to the Bestseller Express collection. This is a collection of popular books, sponsored by the Curtis Friends, and available only to Curtis patrons.  They cannot be reserved or renewed — check out period is 7-days.
Small World by Jonathan Evison
Set against such iconic backdrops as the California gold rush, the development of the transcontinental railroad, and a speeding train of modern-day strangers forced together by fate, the characters connect in the most intriguing and meaningful ways. As almost two centuries of American nation-building are viewed from numerous points of view across place and time, the novel asks on the most human, intimate scale whether it is truly possible to meet, and survive, the choices posed– and forced– by the age.
Reminders of Him by Colleen Hoover
Released from prison, Kenna Rowan returns to the town where it all went wrong, hoping to reunite with her four-year-old daughter, but with everyone against her, she turns to local bar owner Ledger Ward who, risking everything, secretly helps her make amends.
Targeted by Stephen Hunter, Bob Lee Swagger novel #12
After being accused of reckless endangerment and forced to answer to the U.S. Congress, master sniper Bob Lee Swagger must protect political hostages in a once-in-a-lifetime standoff.
Survivor's Guilt by Robyn Gigl
When a trans woman pleads guilty to killing her millionaire businessman father, transgender attorney Erin McCabe, determined to clear her name when the facts don't add up, becomes trapped in a web of human exploitation, unchecked greed and murder where her quest for justice turns into a struggle to survive.
Black Cake by Charmaine Wilkerson
Two estranged siblings must set aside their differences to deal with their mother's death and her hidden past–a journey of discovery that takes them from the Caribbean to London to California and ends with her famous black cake.
The Final Case by David Guterson
A father-son story that is also a taut courtroom drama and a bold examination of privilege, power, and how to live a meaningful life. In a small rural town outside Seattle, Joanna, an Ethiopian girl adopted by a white fundamentalist Christian family, is found dead of hypothermia in her own backyard–setting in motion a gripping journey into the complexities of human emotion.
Real Easy by Marie Rutkoski
It's 1999, and Samantha has danced for years at the Lovely Lady strip club. She's not used to taking anyone under her wing-after all, between her disapproving boyfriend and his daughter, who may as well be her own child, she has enough to worry about. But when Samantha overrides her better judgment to drive a new dancer home, they are run off the road. The police arrive at the scene of the accident-but find only one body.
City of the Dead by Jonathan Kellerman, Alex Delaware novel #37
Alex Delaware and Detective Milo Sturgis must uncover the connection between a brutally murdered psychologist and a victim they're unable to identify.
The Family Chao by Lan Samantha Chang
The residents of Haven, Wisconsin have dined on the Fine Chao restaurant's delicious Americanized Chinese food for thirty-five years, happy to ignore any unsavory whispers about the family owners. But when brash, charismatic, and tyrannical patriarch Leo Chao is found dead–presumed murdered–his sons find they've drawn the exacting gaze of the entire town.
Abandoned in Death by J. D. Robb, Eve Dallas series #54
Homicide detective Eve Dallas races to untangle a twisted family history while a hostage's life hangs in the balance-in the new novel in the New York Times bestselling series.
Finlay Donovan Knocks 'Em Dead by Elle Cosimano, Finlay Donovan novel #2
Finlay Donovan is, once again, struggling to finish her next novel and keep her head above water as a single mother of two. On the bright side, she has her live-in nanny and confidant Vero to rely on, and the only dead body she's dealt with lately is that of her daughter's pet goldfish. On the not-so-bright side, someone out there wants her ex-husband, Steven, out of the picture. Permanently. Whatever else Steven may be, he's a good father, but saving him will send her down a rabbit hole of soccer moms disguised as hit-women, and a little bit more involvement with the Russian mob than she'd like.
The Department of Rare Books and Special Collections by Eva Jurczyk
Liesl Weiss has been (mostly) happy working in the rare books department of a large university. But when her boss has a stroke and she's left to run things, she discovers that the library's most prized manuscript is missing.
Light Years from Home by Mike Chen
When their brother who has been missing for fifteen years suddenly returns, changed, Evie and Kass Shao must cast aside their differences to hide him from the FBI and an entire alien army who are in fast pursuit.
Mercy Street by Jennifer Haigh
For almost a decade, Claudia has counseled patients at Mercy Street, a clinic in the heart of the city. The work is consuming, the unending dramas of women in crisis. For its patients, Mercy Street offers more than health care; for many, it is a second chance. But outside the clinic, the reality is different. Anonymous threats are frequent. A small, determined group of anti-abortion demonstrators appears each morning at its door. As the protests intensify, fear creeps into Claudia's days, a humming anxiety she manages with frequent visits to Timmy, an affable pot dealer in the midst of his own existential crisis.
If you need more recommendations, call us at 725-5242 or email helpdesk@curtislibrary.com.  We are happy to help!