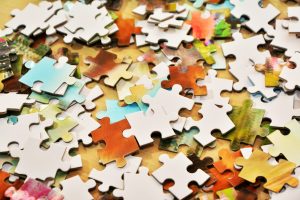 Did you really want to PURCHASE, OWN and STORE that puzzle you used once, or that game you play twice a year? No? We can help!
What do you think folks have done with all of the puzzles that no one could find last year? Well, some have donated them to CML for you to use! We have board games, we have children's games, we have puzzles, outdoor games, technology fun, and so so many more bundles of at-home fun. Can't decide? Call 207 2725-5242, tell us your interests and we can pack you up a grab-bag. We pride ourselves on being professional treasure hunters.
How does this work? We treat these boxes just like books. We quarantine each of these items when they're returned to us, and lend them out at a distance. So let's share the fun AND social distance. Request any item from the Library of Things and we will deliver it to you curbside for your family fun night. Enjoy!