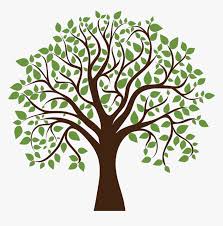 It is amazing how fast the world can change, isn't it?  A week ago we shut down the library and today pretty much the entire country is shut down.  I hope you are safe at home, social isolating as much as you can!
Some information if you are planning to do genealogy research during this crazy time (which I would strongly suggest since it is a great way to take your mind off all that is happening):
The Maine library consortium is working to make ancestry.com available at home for all library users. This isn't done yet but hopefully will be by next week.  We will keep you updated when this is finalized.
Don't forget that you can use www.familysearch.org from home for free. You need to register for a free account but that's it. One of the best tools on the site is the research wiki at https://www.familysearch.org/wiki/en/Main_Page  You can search for information by location, even down to the level of a town or county. You can also search by date/name/etc. If you've never used familysearch.org before, it is definitely worth checking out.
The Curtis technology librarian has finished the big job of re-creating the old Curtis local history page on the library's new website http://curtislibrary.com/genealogy/local-history-resources/. Of particular interest are the Brunswick directories and the index of Brunswick cemeteries.   The Snow Index is not included because the database that housed the index will not work on the new website.  We are working on solutions for this and will keep you up-to-date on that also.
If you haven't gone to the Curtis Genealogy page lately, check it out.  There are links to other free, useful websites that you might find interesting. http://curtislibrary.com/genealogy/
That's it for this week.  Stay safe and healthy and get some research done!  Hopefully, next week we will have some additional good research resources that we can make available to you.