Summer is the perfect time to relax with books that are just fun to read.
The Best of Iggy by Ann Barrows
Welcome to the wonderful world of Iggy, where the motto is: It seemed like a good idea at the time. Iggy is not a bad kid – he's really not. Okay, so he's done a few bad things. And okay, he's not very sorry about most of them. No one got hurt! Except for that one time when the Best Idea Ever turned into the Worst Idea of All Time. Iggy is really, really, really sorry he did that. (From the author of the Ivy and Bean books)
Stella Endicott and the Anything-Is-Possible Poem by Kate DiCamillo
In the newest Tale from Deckawoo Drive, Stella Endicott loves her teacher, Miss Liliana, and she is thrilled when the class is assigned to write a poem. Stella crafts a beautiful poem about Mercy Watson. But Horace Broom insists that Stella's poem is full of lies and that pigs do not live in houses. And when Stella and Horace get into a shouting match in the classroom, Miss Liliana banishes them to the principal's office.
Pony on the Twelfth Floor by Polly Faber
Kizzy had dreamed of every possible way she might get a pony, but she'd never expected to pick one up from the bakery aisle in the supermarket. Wherever he's come from, the pony is everything Kizzy ever wished for. With a bit of training Kizzy knows they'll be winning rosettes in no time. There's just one problem: How do you keep a pony in a twelfth-floor flat without your mum finding out?
Two Dogs in a Trench Coat Go to School by Julie Falatko
Sassy and Waldo are good dogs, who keep their house safe (from squirrels, mostly), and worry about their boy, Stewart, who always comes home from school smelling of anxiety; so the two dogs come up with a plan to help him–they will dress up in a trench coat and attend school, posing as a new student, to find out just what is bothering Stewart.
Rabbit and Bear: Attack of the Snack by Julian Gough
When Rabbit and Bear's swim is disturbed by a small owl, Bear is interested in learning more but Rabbit relates horror stories and wants to imprison the sleeping bird.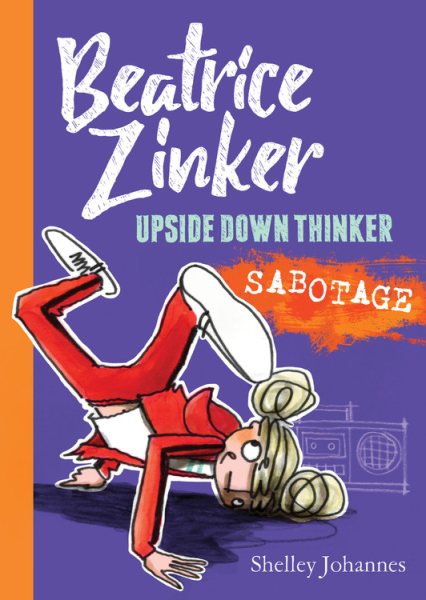 Sabotage by Shelley Johannes
Operation Upside has grown to a team of three: Beatrice, her best friend Lenny, and her mysterious neighbor Sam. With several successful missions under their belts, the trio is preparing for another great week when the unthinkable occurs–an impostor delivers an imitation Upside Award! As Beatrice hunts for clues to the culprit, Lenny suspects one of their own. Will they solve the mystery before Operation Upside is ruined once and for all? Or is the situation much bigger than any of them imagines?
Diary of an Awesome Friendly Kid: Rowley Jeffersonʻs Journal by Jeff Kinney
In his first journal, middle schooler Rowley Jefferson, Greg Heffley's sidekick, records his experiences and misguided decision to write a biography of Greg, who, in his own mind, is destined to become rich and famous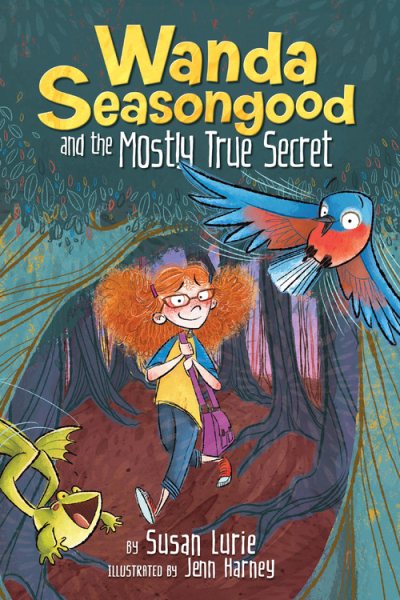 Wanda Seasongood and the Mostly True Secret by Susan Lurie
Wanda hates her little brother, Zane. But don't judge her for it–Zane is an absolute terror, and her parents blame Wanda for his monstrous behavior. On her eleventh birthday, Wanda makes a wish: to find her true family, because she knows deep down that this one can't be hers. She gets a surprise visit from a talking bluebird who seems wise and confirms her suspicion that someone has been meddling with her life. Together they venture into the Scary Wood, where they encounter many magical creatures as they search for the truth.
Planet Omar: Accidental Trouble Magnet by Zanib Mian
Imaginative Omar goes through the ups and downs of starting a new school and making new friends with the help of his wonderful (and silly) Muslim family.
Homerooms & Hallpasses by Tom OʻDonnell
In the mystical realm of Bríndalör, every day the brave and the bold delve into hidden temples or forgotten dungeons, battling vile monsters and evil wizards to loot their treasure hoards for sweet, sweet magic items. But in their free time, our heroes–Thromdurr the mighty barbarian, Devis the shifty thief, Vela the noble paladin, Sorrowshade the Gloom Elf assassin, and Albiorix the (good!) wizard–need to relax and unwind. That's why they meet up once a week to play Homerooms & Hall Passes: a role-playing game where they assume the characters of average American eighth graders. But when the five young adventurers are magically transported into their H&H game by an ancient curse, they must band together to survive their toughest challenge yet: middle school.
Jake the Fake Keeps His Cool by Craig Robinson
Having faked his way into the Music and Art Academy, a performing arts school for gifted students where his talented older sister rules, sixth-grader Jake, a jokester who can barely play an instrument, will have to think of something quick before the last laugh is on him.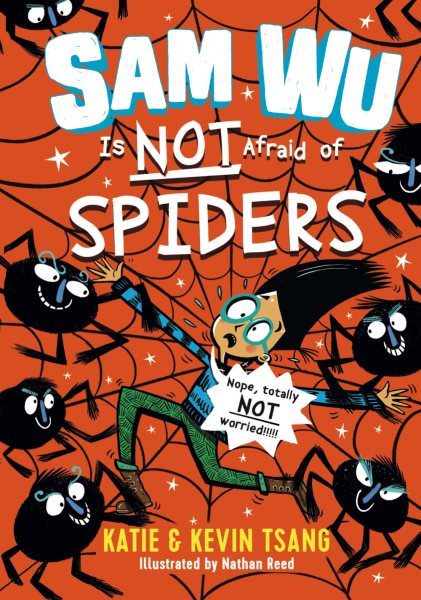 Sam Wu Is Not Afraid of Spiders by Katie Tsang
Sam Wu is NOT afraid of anything. Well, maybe some things–like ghosts, sharks… and the dark's pretty scary, too. And now he has something new to worry about: Tulip, the big, hairy pet tarantula that lives in the sixth-grade science lab and is coming to visit his class. But Sam can't let anyone know. So when Tulip disappears from her cage, Sam decides it's up to him and his friends to step up, save the school from the eight-legged escapee… and prove, once again, that he's no scaredy cat!