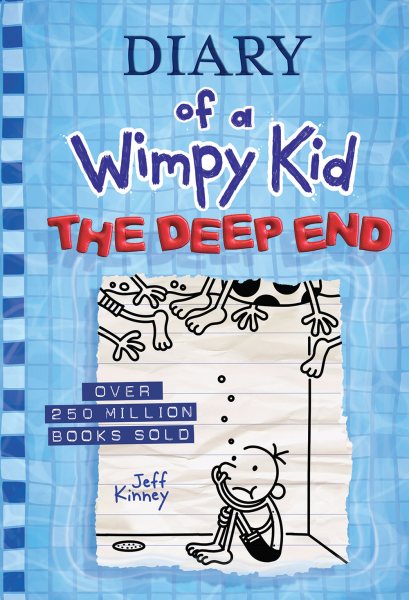 The Deep End, the newest Diary of  a Wimpy Kid book hit the shelves on Tuesday. It leapt out of the library in almost the same instant, trailing a long list of holds. The good news is that there are plenty of great series to read in the meantime.
Strange Case of Origami Yoda by Tom Angleberger
Sixth-grader Tommy and his friends describe their interactions with a paper finger puppet of Yoda, worn by their weird classmate Dwight, as they try to figure out whether or not the puppet can really predict the future. (series)
The Terrible Two by Mac Barnett
When master prankster Miles Murphy moves to sleepy Yawnee Valley, he challenges the local, mystery prankster in an epic battle of tricks but soon the two join forces to pull off the biggest prank ever seen. (series)
Odd Squad: Bully Bait by Michael Fry
When his school counselor insists that he needs better socialization skills after being stuffed into a locker by a bully, middle-schooler Nick finds himself, along with two other misfits, joining the school's lamest club: Safety Patrol. (series)
The 13-Story Treehouse by Andy Griffiths
Follows the efforts of Andy and Terry to meet a latest book deadline despite numerous distractions in their sophisticated tree house home, including flying cats, giant bananas, and sea monsters pretending to be mermaids. (series)
Planet Omar: Accidental Trouble Magnet by Zanib Mian
Imaginative Omar goes through the ups and downs of starting a new school and making new friends with the help of his wonderful (and silly) Muslim family. (series)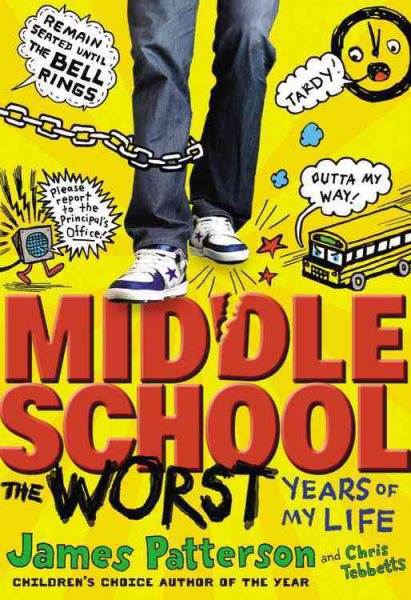 Middle School: The Worst Years of My Life by James Patterson
When Rafe Kane enters middle school, he teams up with his best friend, "Leo the Silent," to create a game to make school more fun by trying to break every rule in the school's code of conduct. (series)
Brilliant World of Tom Gates by Liz Pichon
Irritating his teachers with his lack of focus and creative excuses, Tom Gates spends his time drawing pictures and writing down observations about everything from his grumpy sister and annoying classmate to an unsatisfying camping trip. (series)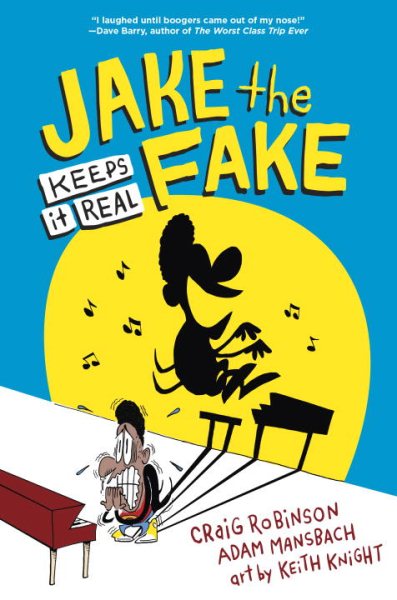 Jake the Fake Keeps It Real by Craig Robinson
Having faked his way into the Music and Art Academy, a performing arts school for gifted students where his talented older sister rules, sixth-grader Jake, a jokester who can barely play an instrument, will have to think of something quick before the last laugh is on him.
Tapper Twins Tear Go to War with Each Other by Geoff Rodkey
An oral history that reports, through text messages, photographs, illustrations, screenshots, and more, an epic prank war between twelve-year-old twins Reese and Claudia Tapper of New York City.
Dork Diaries: Tales from a Not-So-Fabulous Life by Rachel Renée Russell
Nikki Maxwell writes in her diary of her struggle to be popular at her exclusive new private school, then of finding her place after she gives up on being part of the elite group. (series)
Stick Dog by Tom Watson
Stick Dog and his four friends will do anything to steal some sweet-smelling hamburgers from a family at Picasso Park. (series)