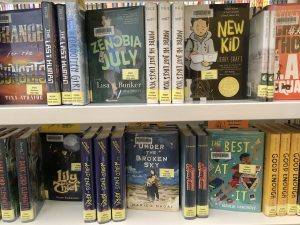 Voting is open for the 2020-21 Maine Student Book Awards! All 4th – 8th graders who have read at least three of the nominees are invited to vote online for their favorite book now through April 30.*
Haven't read three titles yet? There's time to read!
*Please vote once, either at school or at the library. Thanks!
What is the Maine State Book Award?
Teachers and librarians nominate the books. Kids read, then vote for their favorite story.
Here's how it works:
Be in 4th, 5th, 6th, 7th, or 8th grade.

Read three or more books from the list.

Vote online before 6PM on April 30, 2021.
2020-21 MSBA Nominees are: